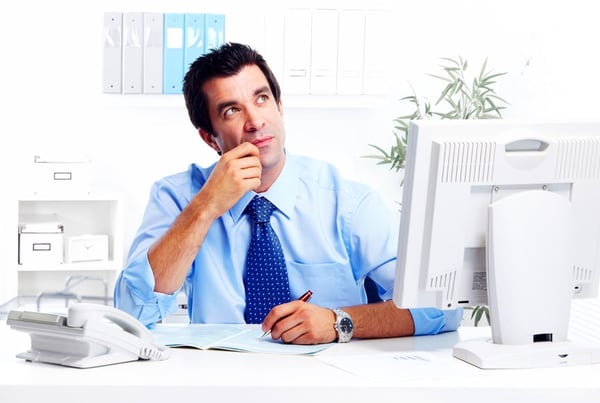 Last week, we discussed what an ERP system upgrade is and how growth is one of the 5 primary drivers that can lead to upgrading to a new system. There are 4 additional reasons that we have come across that guarantee a company will need to upgrade, and we discussed them all on the latest episode of The ERP Advisor Conference Call Series. You can listen to the entire conversation here, or read a summary below.
As we've said before, we don't recommend a company undertake an ERP system upgrade unless they absolutely have to, usually when the business is being impacted by one of our 4 key factors.
Mergers and Acquisitions
Many of the clients that we serve are mid-sized businesses ranging from well-funded early stage startups all the way up to companies with $600 million in revenue. Within this area of the market, we see a lot of changes, especially when it comes to mergers and acquisitions. If there is a new investor group coming in and looking at a business, you may need to upgrade your ERP system to support their needs and preferences. The same thing holds if a smaller organization gets bought by a larger organization, the acquired firm is probably going to have to be merged into the ERP system used by the parent company.
Legacy Technology
When discussing ERP upgrades with many of our clients, legacy technology is something we run into often. A legacy system is usually a custom-built application that an organization has used for years or even decades. Company leadership never wanted to upgrade to a newer version, let alone a new brand of software, for fear of losing their customizations. In the older on-premise software deployments, the cost of replacing those custom features were immense so it was always easier for companies to just leave them as is. The problem with this strategy is that there are not many vendors available to support this type of customized software, so upgrading to a widely supported ERP system can often save a company in several different ways.
Another common problem we see in companies who depend on legacy technology is not only a lack of outside vendors that support the application, but within the company, there are usually only a handful of employees that know how the application runs and works. When those individuals leave or retire, there is usually nobody that can replace them. Proactively upgrading your ERP system may be a beneficial (and necessary) decision for your organization if you find yourself in this type of situation.
Finally, the legacy technology may not do what it supposed to do anymore or what you need it to do anymore. Processes change over time, businesses shift over time, and the application might not be able to track exactly what you need now, or in the future, even though it was perfect for what you needed in the past. If your legacy software isn't doing what you need it to do, it may be time to upgrade to an application that can do exactly what you need.
Regulatory Considerations
The next reason for an ERP upgrade is because of regulatory changes, which is a great reason to upgrade your software. We see this occur a lot on the accounting side, as we see very complex accounting and revenue recognition rules coming out more often than before. For example, when the Sarbanes-Oxley regulation came out, there were many companies with existing applications that couldn't provide the controls that were required. Most often, the regulatory reasons for upgrading an ERP system stem from weak controls and weak functionality and not being able to control risks involved. Therefore, regulatory reasons are an excellent reason for an upgrade.
New Leadership
The final instance in which your company may consider upgrading the ERP system is when there is new leadership. For example, a new CEO or CFO is hired to bring the organization to the next level, either through organic means, through acquiring other organizations, or just through better operations. They may want better visibility into the business or may want to automate more of the processes, or they may want to use a specific solution that they used in the past. While this isn't a guarantee like the other instances we discussed, it is something to keep in mind that a new leadership position or team may want to upgrade the company's ERP system.
We've covered the top reasons a company may undergo an ERP system upgrade: growth, mergers and acquisitions, legacy technology, regulatory reasons, and in some instances, new leadership — and our decades of experience tells us that if you are not experiencing one of these 5 conditions, an upgrade may not be necessary or warranted.