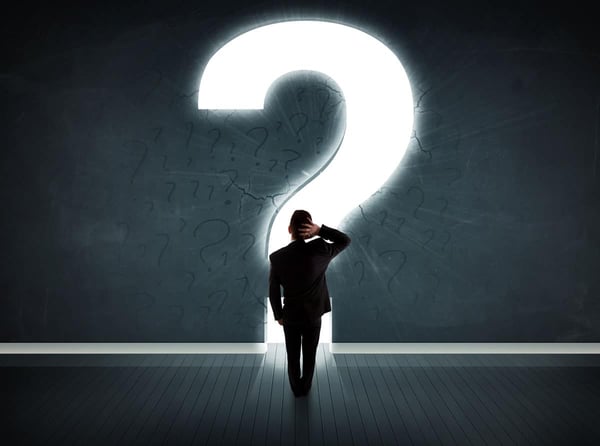 We will outline the entire selection process, laying to rest unnecessary complications, antiquated data, and general misconceptions about these projects.
In this series, we break ERP Selection into 4 parts:
Understand What an ERP Is (this article)
Understand Your Real Needs for an ERP (this article)
Understand What Vendors Are Really Offering (article 2)
Understand What It Will Really Take to Implement (article 2)
1) Understand What an ERP Is
Look across the whole business, at all the business processes, resources, and data; develop a plan for integrating and organizing all of that, and you have an ERP. Since 2000, these systems have also started to signify not only the operational aspects of the business, but also Sales and Marketing systems, like Salesforce, Pardot, and many others.
Why Is ERP a philosophical approach, not just a piece of software?
ERP in the most classical sense used to be one single system you bought. In the early 2000s, companies would buy Oracle, SAP, or JDEdwards and roll out that single business suite across the whole company. That's not the way ERP is today. Although you can still approach these same companies for a business suite, you should also be aware of other potentially more valuable ways to design holistic business software.
Best-of-Breed
Best-of-breed applications today increase the value of mixing and matching vendors. You might buy a Customer Relationship Management (CRM) system like Salesforce for sales teams and a Human Capital Management system like Ultimate for employee lifecycle; you might buy Demandware for your eCommerce solution etc. There are so many of these systems out there driving real innovations within their particular specialization, that the best-of-breed approach to the ERP market has a lot of merit.
Hybrid
One step between best-of-breed and a single ERP is the hybrid model. In this scenario, you pair one main application like a good Financials-based ERP with one or two applications with rich functionality that users in that business area will appreciate. Best-of-breed solutions can really increase the automation of manual tasks while satisfying end users with the functionality they need.
Essentially ERP is a foundation of software that accommodates the flow of data through your business processes.
In considering your ERP project, look at ERP as a philosophical approach.
Define: Setting up Software
Enterprise software is, for instance, the application you use to create and track business processes. For instance: sales orders. You go into an order application; you enter information about the customer, what they've bought, pricing information, shipping information, etc. Configuration is setting up that entry screen so that it meets your needs for your sales orders.
Define: Business Process
All the work done to take a customer from prospect, to lead, to opportunity, to close, to fulfillment, that is your business process.
Define: Data
Business objects, sales orders, customers, products, prices, etc.
2) Understand Your Real Needs for an ERP
Taking an objective approach to ERP allows you to be quite specific about the problems your organization faces in managing the business environment and achieving its strategy. The first action step to take is to understand the problems that software can alleviate.
Map business processes from beginning to end
Identify pain points and bottlenecks
Focus on pain points and manual processes that can be fixed with software
Go back to every group that has a software-driven pain point and ask the users what they need to solve the pain
This interviewing process should leave you two things. First, you will have an understanding of exactly the kind of tools your users need to overcome pain points and you will also start to build user buy-in. This ensures that when you do roll out the new solution, you have enlisted user buy-in and input which will lead to acceptance.