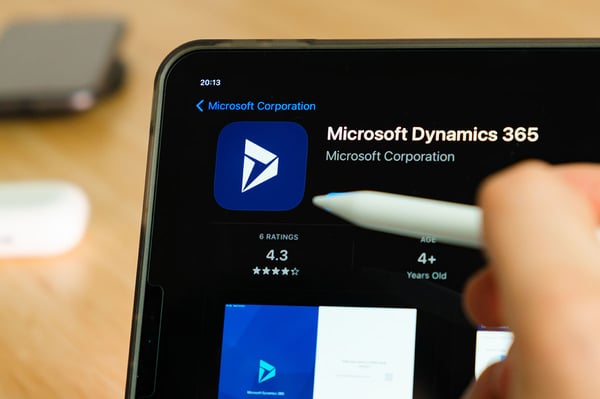 Planning your upgrade to Microsoft Dynamics 365 should include an idea of the integrations you need. In this article, we'll go over the reasons why integrations are important for your business, which products and sites you may want to integrate, as well as what tools and services to use.
The Importance of Microsoft Dynamics 365 Integrations
Whether you are upgrading to Microsoft Dynamics 365 products or already use them in your organization, integrations are a vital part of ensuring your business runs smoothly.
Here are a few reasons you will want to integrate:
Speed – Data can be quickly transferred from one system to another without the need for double entry.
Accuracy – Entering data into a single system and decreases the likelihood of mistakes.
Management – Integrating Microsoft Dynamics 365 with other platforms helps executives manage operations more easily and determine what is happening in real time.
Revenue – If your company utilizes a variety of e-commerce platforms, MSD 365 integrations can streamline inventory management and provide omnichannel functionality, thus helping increase revenue from such sources.
Reports – Whether reporting figures to upper management, reporting numbers for compliance, or tracking data from year to year, integrations can allow for faster data retrieval and reporting.
Which Integrations You Will Need
Dynamics 365 benefits in large part from the Microsoft ecosystem, especially in terms of seamless transitions from one application to another. For instance, you can copy and paste a journal entry from Excel directly into Microsoft Dynamics 365 Business Central, or click on an invoice number from an email on Outlook.
Some common Microsoft products you may want to integrate include:
Power BI
SharePoint
Office
Outlook
OneNote
Yammer
Legacy Microsoft Software Products
An integration can be helpful if you are currently using one of Microsoft's legacy software products such as GP (Great Plains), SL (Solomon), NAV (Navision), or AX (Axapta). Many customers are choosing to upgrade from these products, but others have found that they need to stay on the legacy software for now. In such cases, integrating the old application with Microsoft Dynamics 365 may be possible, which would be helpful since it would allow for smoother data transfer between applications.
CRM Software
If you are using a separate CRM software application such as Salesforce, you will want to ensure that your data integrates with Microsoft Dynamics 365. Important information such as customer data and sales campaigns can be moved onto your new program, helping maintain communication with clients to provide the best possible customer service.
Management Software
Planning, managing, and tracking projects is easier with management software products such as Smartsheet or Monday. Integration with Microsoft Dynamics 365 will help maintain vital data so that you can continue to manage and run projects efficiently. This can also mean a significant cost decrease by reducing the labor needed for manual data entry.
Integration Tools: Microsoft Azure Logic Apps
While in the past an integration with another system would have needed to be done on-site, now there are new tools which allow for integrations to occur from the cloud. Microsoft offers its own tooling to help customers carry out integrations within their own software. One of these tools is Microsoft Azure Logic Apps, a subscription service that utilizes connectors to integrate Microsoft with other applications.
Integration Tools: Microsoft Dataverse
Dataverse, formerly known as Common Data Service Connector, is another tool from Microsoft that assists customers with integration of data from one application to another. It can be used to integrate information into Dynamics 365, as well as Finance and Operations applications. The type of data that can be integrated varies depending on the application, but can include account information, product data, sales orders, invoices and more.
Integration Services: Hiring a Consultant to Help
For larger integrations, or if your team is inexperienced with the process, you may want to bring in some assistance. There are different types of Microsoft ERP consultants who can help you integrate new software, tailoring applications to work with your specific needs. Many of these consultants have experience with multiple implementations and can walk you through the process of integrating your new software.
Whichever way you plan to utilize applications in Microsoft Dynamics 365, remember that integration is a crucial part of the process.