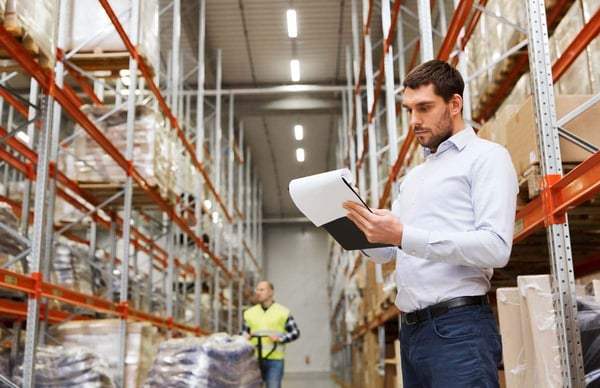 Omnichannel has become a best practice, but manufacturers, wholesalers, and distributors need to see omnichannel as more than a checkbox in order to create an effective strategy. It is important to have a long-term vision and equally important to break down the long-term into components, then prioritize each component based on a few key criteria. These will become the roadmap for implementation.
Phase One
Many attempts to implement omnichannel fail because the business is unnecessarily ambitious in Phase 1. It can be very good to have a long-term roadmap which describes the ideal end-state. It will take significant investment of resources and time to achieve the end-state, however. Rolling out incremental improvements along the way is not only more efficient, this stair-step plan has been proven to increase the probability of achieving the project's strategic goals.
We advise you start with implementing the most basic foundation for an omnichannel strategy at first.
E-commerce: Customers can interact with your product catalogue through the web
System integrations
Customer service with a dependable line of communication through phone and possibly email
Focus on core business processes
We want to extract the maximum business value for the investment, so the next question to ask is what platforms and capabilities will deliver the most cost savings or profitability?
In our previous article on omnichannel for manufacturers, wholesalers and distributors, we discussed Return Merchandise Authorizations (RMAs) because these can be onerous from a business process perspective. RMA is most likely a supplemental business process because it does not drive performance. It might help improve customer support, or in some industries, like clothing, it might actually increase sales because the fear of returning an item is a significant concern. However, most industries will find more important areas of focus. Making the customer journey easier during the purchase process can have profound implications on revenues and repeat business. This is a more typical starting point. RMA might be a Phase 2 or Phase 3 item on the roadmap, but Phase 1 should be concerned with the most impactful items so that you can derive value quickly.
Think like the customer
Many businesses are doing omnichannel without putting thought and planning into the strategy. Remember that omnichannel is not about operations. The focus needs to be on the customer and external parties. The plenitude of channel options makes it important for businesses to take the time to understand how their highest-value stakeholders want to engage, taking the customer into consideration before planning begins.
Think about how easy or difficult it is to do business with you, and be sure to consider each customer profile. Once you understand where these difficulties lie, then you can problem solve with the ability to unlock new pathways for purchases and services. In some industries, we see external sales agents using specific software or platforms. Part of an effective omnichannel strategy could be to integrate with key platforms.
By considering customers, the most basic foundation, and the core business, you will pare down the omnichannel initiative to the smallest investment required for the greatest impact.