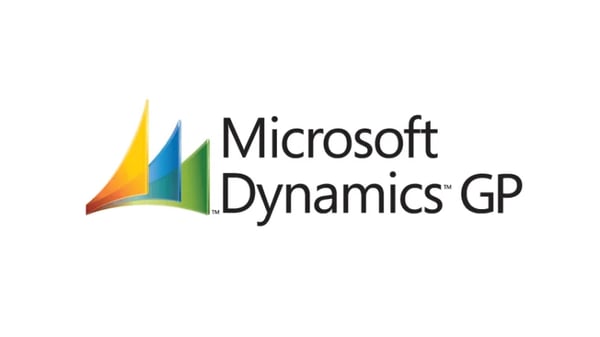 Rumors surrounding Microsoft Dynamics Great Plains' end-of-life have incited fear in businesses around the world. The unfortunate fact of the matter is that most of the information available is either incorrect, incomplete, or difficult to understand. Below is a comprehensive summary of the truth behind Great Plains' end-of-life rumors and what that means for its current customers.
The Brief History of Microsoft Great Plains
Great Plains was originally founded in 1981, focusing on the delivery of accounting software for small to mid-sized businesses. Four years after going public in 1997, Great Plains was purchased by Microsoft for $1.1 billion. Great Plains was originally developed as a DOS-based accounting system, short for disk operating system. Currently, Great Plains has two versions on the market, with one developed for the Microsoft SQL Server database and another for the MSDE database.
Recently, fear has flooded Great Plains customers around the world with rumors surrounding the end of support for the platform. Fear mongering has risen in an attempt to persuade customers away from Great Plains and onto different platforms before the rug can be pulled out from under them. But what is the truth behind the rumors?
Microsoft Great Plains Support
To truly understand the future of Microsoft Great Plains, one must develop a basic understanding of Microsoft's mainstream and extended support policies, governed under either the Fixed Lifecycle Policy or the Modern Lifecycle Policy.
Microsoft states, "The Fixed Lifecycle Policy applies to many commercial and some consumer products currently available through retail purchase and/or volume licensing." Customers under The Fixed Lifecycle Policy will receive specific support and servicing lifecycle once the product is launched, providing at least five years of Mainstream Support, and potential Extended Support for certain products. This policy is identifiable through its "fixed" dates for support.
In October of 2019, Microsoft introduced its Modern Lifecycle Policy for Microsoft Dynamics Great Plains. Prior to this development, Great Plains was governed by The Fixed Lifecycle Policy. The Modern Lifecycle Policy is unique in that it delivers continuous support and servicing. Under this policy, customers will receive bug fixes, new features, the latest tax updates, and more. Unlike the Fixed Lifecycle Policy, customers under the Modern Lifecycle policy are not weighed down by deadlines to extend support.
For more information regarding Microsoft's policies, click here.
So, is Great Plains Being Sunsetted in 2025…2028…All the Above…Never?
The truth is, Great Plains is not going away, and the newest versions of Great Plains have in fact been moved under The Modern Lifecycle Policy to ensure support for many years to come; however, versions of Microsoft Great Plains prior to 2016 have seen and will continue to see the end of mainstream and extended support from 2020 through 2028. Important platform and support ending dates are as follows:
End of Mainstream Support 1
GP 2015 & 2015 R2 ended April 14, 2020

GP 2016 & 2016 R2 ended July 13, 2021

GP 2018 & 2018 R2 will end January 10, 2023
End of Extended Support 2
GP 2013 & GP 2013 R2 will end April 11, 2023

GP 2015 & 2015 R2 will end April 8, 2025

GP 2016 & 2016 R2 will end July 14, 2026

GP 2018 & 2018 R2 will end January 11, 2028
These products are still under The Fixed Lifecycle Policy, which is why they have set end dates for support. The best news for Dynamics GP 2018 or Dynamics GP 2018 R2 customers is that installing any compatible tax release or hotfix will bring the solution to version 18.2 or later, thus enacting support under The Modern Lifecycle Policy. No tax releases or hotfixes to Dynamics GP 2018 will allow the customer to stay governed under The Fixed Lifecycle Policy.
What this means is that customers can update their Great Plains platform to be under The Modern Lifecycle Policy without having to abandon their system altogether. Customers on extremely customized products may find it impossible for them to upgrade their system to the newest version, or those that have missed previous upgrades, rendering them unable to advance their system beyond its current version. In these situations, users will likely need to start from scratch, either reimplementing to the most recent version of Great Plains or finding a new system completely. While this may be a daunting task, independent consultants are available with the tools to successfully guide your business to the right solution.
Conclusion
Overall, a vast majority of Great Plains users can rest assured knowing that their system is not coming to the end of the road. When it is a viable option, current Great Plains customers should look to upgrade their system under The Modern Lifecycle policy to ensure continued support moving forward. If you are unsure about how to move forward, be willing to reach out to your Microsoft representative or a trusted ERP advisor who can dispel any myths floating around the market.
1 Mainstream Support refers to the first phase of Microsoft's product lifecycle which includes incident support, security update support, and the ability to request non-security updates.
2 Extended Support refers to what follows once the Mainstream Support has expired. Extended Support includes paid continued support and security updates at no additional cost.
Update as of May 2023: Microsoft announced that it will end on-premises sales of Dynamics Great Plains and Dynamics 365 Business Central to new customers in 2025. Additionally, Microsoft will end subscription-based licenses for Great Plains to new customers in 2026. As of May 2023, current Great Plains customers will not be affected.