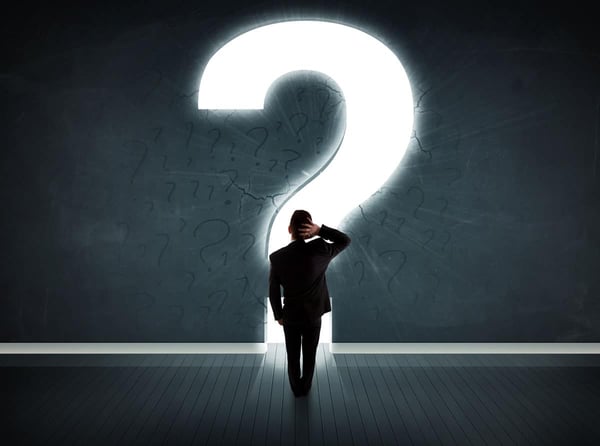 This article is for business leaders who are in the beginning stages of a new ERP project. It outlines the ERP Selection Process. If you missed the first article in this series, make sure you circle back to The ERP Selection Process Demystified: Getting Started
There are four parts to setting up these projects for success:
Understand What Vendors Are Really Offering (this article)
Understand What It Will Really Take to Implement (this article)
We'll start where we left off: Understand What Vendors Are Really Offering.
3) Understand What Vendors Are Really Offering
Most companies think that product demos convey exactly what vendors are offering, but this is not the case. Here's how you can make 100% sure you walk away with a real understanding — not of what the product does, but what it will do for you.
Start by Telling the Vendor Your Requirements
You have a list of pain points, user buy-in, and a specific understanding of what the software will need to do to alleviate those pain points. Now, transcribe that work into bullet points, and show it to vendors. You want to ensure they hit each bullet point in their demos.
Make Sure Subject Matter Experts (SMEs) Attend Product Demos
SMEs are the best-equipped to understand whether the product will actually meet their needs or not. Provide them a scorecard with the requirements so that they can provide quantitative feedback on each capability. Give the scorecard to the vendors too.
Understand the How: Vendor Services
Vendors are not only offering software; they are offering services to put the software in place to match your business process. You need to understand their implementation fully before you can sign a deal with them. Understand:
Methodology
Resources
Cost
Milestones
Estimated Timing
Hold an Executive Sponsor Meeting and Review the Vendor's Development Roadmap
Ideally, you want a key person from the software vendor to discuss the future development roadmap with executives. This is a critical meeting because it accomplishes a number of key objectives simultaneously.
Builds executive buy-in for the project
Ensures you can hold a key contact accountable for project success
Get contact information and build rapport
Conveys your commitment to make the project a success
Understand the Vendor Contract before You Sign
This topic might sound a bit deeper than the rest — because it is. There are so many components to these contracts to understand: discounts, renewal caps, payment terms, terms and conditions. You really need to know your way around these documents.
We have a stellar post, ERP Negotiations: Strike the Best Deal, which delves more deeply into this subject.
4) Understand What It Will Really Take to Implement ERP Software
Select an implementation vendor that you would bet your job on — because you are.
Make Sure the Implementation Partner Offers Exactly What You Need
Ensure the tasks and budgets and statement of work, everything that is included in the implementation contract will be exactly what you need.
Look at Internal Resource Requirements
The other side of training is internal. How will your employees train on the new software? Do they have the free time allotted for change? Who will manage the process? These last two pieces of advice work together as you understand your organization's role in adoption.
Final Key Tip: Don't call salespeople before you understand your needs
Vendors know their applications, their solutions, and the problems they solve.
Be sure you know exactly what you need before approaching them, and you will impress your needs on them, not vice versa.
We hope these articles have helped you clarify and demystify the ERP Selection Process. Call us if you have any questions. We want to make sure you are heading in the right direction.