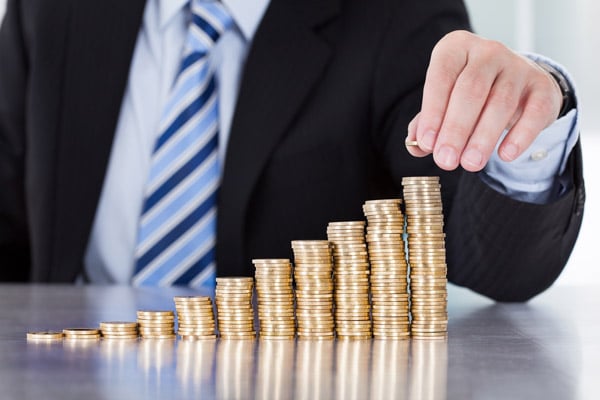 Improving reporting and more specifically, profitability can be less than straightforward for professional services firms.
Improving reporting and more specifically, profitability can be less than straightforward for professional services firms. From nonprofits to management consulting firms, creative agencies, or engineering and construction firms, all micro-verticals are struggling to improve their profitability reporting.
What is Profitability?
Profit, in its purest form, is revenue (minus) expenses. However, good profitability reporting requires tracking of every aspect of your business, from the company itself, all the way down to the resources and then to individual tasks. In the past, profitability reporting was not as critically important as it is in today's marketplace. Now, higher competition requires firms to focus more on optimizing resources and squeezing as much profitability as possible from both projects and human resources. In the past, better margins gave companies more leeway. If Project A wasn't as profitable as expected, you could usually rely on Project B to make up for it. Today, not only do we need better profitability reporting, but we also have the tools and technology to track every project down to the task level.
How To Improve Profitability Reporting
Reporting on every aspect of your business from project and portfolio to human resource utilization and even down to individual tasks is possible, and gives business managers the ability to manage and monitor these costs — and their impact on the bottom line — closely and proactively. But there's a major pitfall in diving headfirst into that kind of approach: in pulling apart something as complex as profitability in a service business, it's important to work from the top down, understanding the big cost and profit centers before drilling down into the minutia of task-based accounting. Peeling back the onion one layer at a time allows managers and business owners to build understanding and accountability along the way down rather than trying to invent it all at once.
As a real-world example, our team recently worked with a firm that has about 450 employees (US-based with offices in the UK) and our task was to help them re-engineer and optimize their entire application ecosystem, including their CRM, accounting software, etc. The firm had recently been purchased by a private equity firm who added the requirement that the redesigned platform also be structured to support future acquisitions. But before they could seriously consider buying more businesses, they needed to remediate their accounting and gather a better understanding of profit at an entity and organizational level. They also needed to lay the groundwork for expansion by organizing their financials and billing in a way that would be conducive to support multiple businesses and currencies. We helped them choose the best software for their needs, which happened to be the NetSuite SuiteSuccess platform, which is a great fit for both remediation and growth/expansion.
Benefits of Profitability Reporting
Profitability reporting in your organization provides numerous benefits for your business — not only does it help you gain a better understanding and more control over your financials, but it can also provide a strong differentiator for you in the marketplace. Better intelligence means tighter, more competitive proposals and higher levels of confidence for both you and the client. Better intelligence opens up the possibility of predictive modeling of future profits, and better intelligence creates a solid foundation upon which your business can more strategically grow and expand.
Professional services firms have the ability to enhance and disrupt their industry but they must have a strong platform from which to grow on. It can be an uphill battle if not. ERP Advisors Group can help you and your business choose the right software and platforms that fit your needs, and can help you integrate the platforms seamlessly to work for you and your business so that you can thrive in a competitive market.