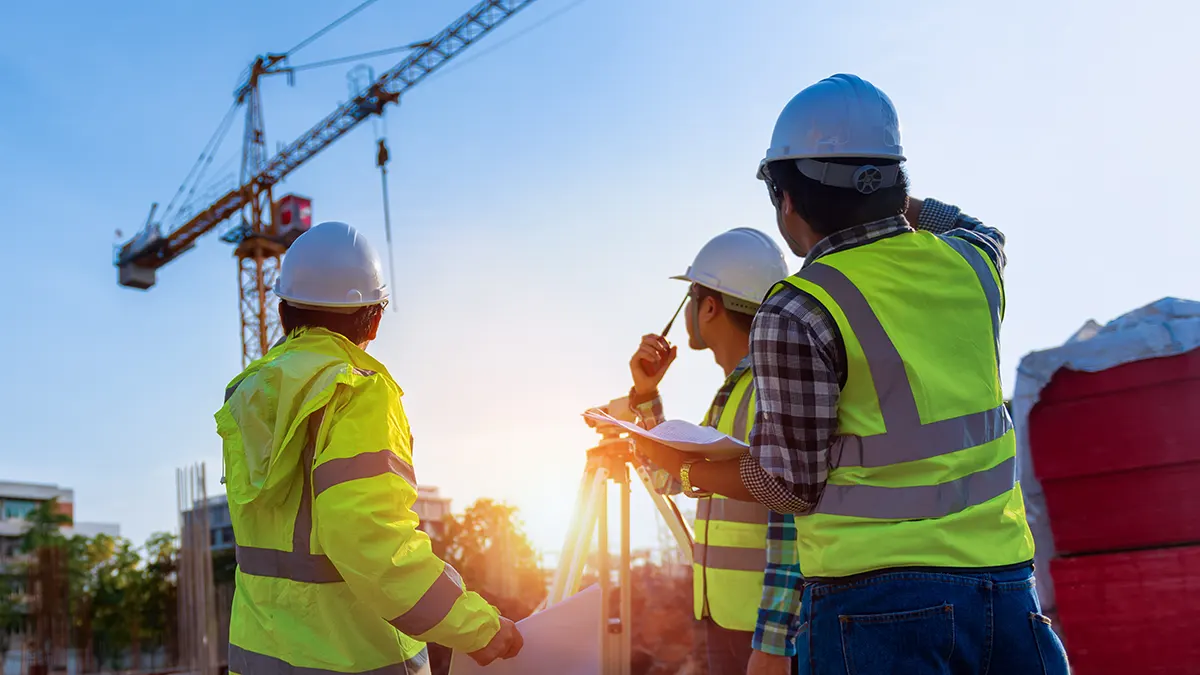 Economic forecasts from esteemed organizations predict that the US construction industry will contract in 2021. So why are others expecting growth?
In this episode of The ERP Advisor, we discuss how implementing the right software can help companies defy downward trends and grow while the competition shrinks. We also provide helpful insights from recent ERP projects with clients in the construction industry.
Our Predictions for the Construction Industry in 2021
We've observed many of our clients experiencing a growth in their businesses recently. COVID-19 may have slowed down several industries, but construction was an area that seemed to get busier – especially closer to the end of 2020. We predict that the construction opportunities will continue to expand in 2021 with many projects popping up.
Software Solutions Becoming Vital in 2021
Construction companies work hard and take on big projects, often with a lot of risk. As busy as we expect construction companies to be in 2021, they will find that process inefficiencies will be harder to ignore. The increased need to work from home in 2020 made people more digitally focused and we're seeing that in the construction industry as well.
By updating their software, a construction company can go from having a process that takes a week or more, to doing the same process with the click of a few buttons. This allows invoices to be sent to clients faster, payments to be remitted to vendors quickly, and keeps everyone on both sides of the process happy. This can have a positive effect on the subcontractor side of the business as well, helping companies keep their good people around for future projects.
Construction ERP Software for 2021: Our Recommendations
ERP Advisors Group never takes referral fees from any software company, or for endorsing any application, or for working with any implementation partner. Our goal is to help our clients figure out exactly what problems they need to resolve and then find applications to fill those needs.
When choosing a product and a company to work with, we look at things such as their long-term viability, capitalization, investment in research and development on their products, the executive team, the ownership, and their overall strategy.
Below are some of the software products and partners that we feel are a potential fit for construction companies.
CMiC
CMiC has construction accounting software called Intelligent Construction Platform which can run your entire business. We're negotiating a deal with them right now. They're good people and we like working with them. They're evolving their product from a traditional on-premise application to more of a software as a service solution. We like their products as an end-to-end-solution which can handle the complex requirements of a construction business.
Viewpoint
The ViewpointOne product is a software suite of technology solutions that help businesses with job costing, project management and more. They have broad industry experience and have made some acquisitions over the years. They are also a larger firm, which gives us confidence in their long-term viability.
Procore
Procore construction management software helps organizations manage their financials, projects, and resources in one platform. They are a specialized firm that is making a lot of traction around the job cost, project management and operational side of the construction ERP industry.
Horizontal ERPs
Then there are horizontal or general ERPs, such as Microsoft or NetSuite, which work across multiple industries and can be utilized for construction companies as well. These can be helpful for companies who need more customization than a smaller, niche-specific product can provide.
Microsoft Products
There are two Microsoft products - Business Central and Finance & Supply Chain. We see good use cases for either of them and have found that they work well for construction. If you're a little smaller organization, Business Central might make better sense for you.
NetSuite
NetSuite is a software suite with multiple applications, including some construction-specific software. They have partners who have programmed some tools and we have seen an interesting integration capability between NetSuite and Procore, with one of our clients.
Sikich
Sikich is a partner that has very specific construction solutions built on the Microsoft Dynamics 365 Business Central platform. Their product is an integrated software solution designed to manage overall projects as well as estimates, billings, documents, financials, schedules and more.
sa.global
sa.global is another Microsoft Dynamics 365 partner on the professional services side that we've worked with and recommend for construction companies.
Acumatica
Accumatica offers an ERP solution that allows construction companies to see a complete view of their business in real-time, from project management and payroll, to inventory and job cost accounting, with a CRM and more. Their product is more of a construction-specific solution for smaller organizations and works well in that space.