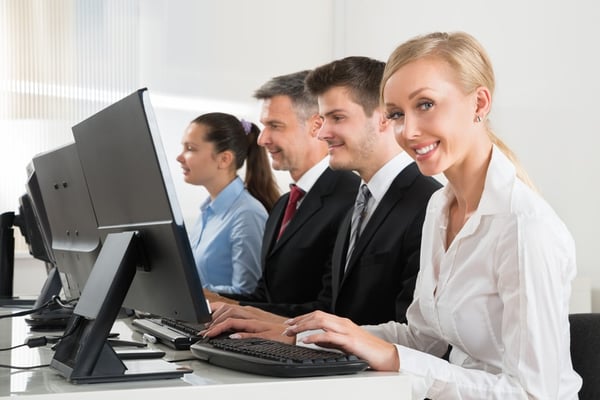 This week we are continuing our discussion on professional services automation. If your organization is looking into professional services automation, there are a few basic tools every software should have:
Time Tracking and Expenses: This is probably the most crucial aspect of professional services automation. It's imperative that professional services are able to track the time and expenses of a project, what their team is doing, what costs they are incurring, and any additional aspects they are adding on as part of the project.
The WHAT: Professional services automation will track the specific tasks of a project, the work activity, project plan, work breakdown structure, and anything else related to the project itself.
The WHO: This aspect of professional services automation tracks the actual people working on the projects. It aids in planning resources like who is available, willing, and has the skills set to work on a project. The application should allow you to see who is working on each project, when they will become available, and their specific skill sets, allowing you greater control over your most valuable resources.
The Financials: The real meat of professional services automation is being able to track the revenues and the costs to come up with profitability. But, more importantly, is the ability to track what a project costs to deliver by person, by task, by milestone and ultimately if the project is profitable or not. For internal projects, this asset can track against the budget authorized for the project.
Collaboration: A requirement of professional services automation should be how the project brings every aspect you need into one application. This includes how the team shares information, documents, data about what's happening, email data, phone calls, texts, and anything else related to the project or client. Good professional services automation will bring it all together to ensure easier tracking on all aspects of the project across team members.
Now that you know what professional service automation is and what tools are typically used in the software, it's time to select one for your organization. This can be a daunting and overwhelming task that many organizations get hung up on. Next week, we will talk about how to choose the right professional services automation for your organization and what you should look for before entering the market.