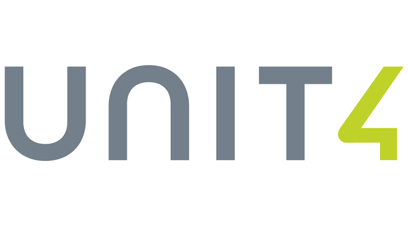 Founded in the western Netherlands, Unit4 developed next-generation enterprise software to meet the ever-expanding needs of people-centric businesses. Unit4's offerings put significant focus on the person behind the production with its People Experience Suite, which includes financial management, accounting, ERP, FP&A, HCM, and talent management modules. In this episode of The ERP Advisor, we will take an unrestricted dive into Unit4 to display its features and functionalities within the ERP space.



Unit4
Unit4 is a global ERP software vendor that was founded in the Netherlands in 1980 to serve the ever-expanding needs of people-centric businesses. Unit4's People Experience Suite is tailored to the needs of mid-market people-based services industries for financial management, human capital management, and more.

Unit4's 2,600 employees service customers on a global scale, equating to approximately $379.7 million in revenue per year. Private equity firm TA Associates acquired Unit4 in March 2021. The infusion of capital has enhanced Unit4's expansion of a global partner ecosystem and deeper people investment in core and growth markets.

What Does Unit4 Sell?




As a people-centric software vendor, Unit4 provides a specialized focus in people-based services industries including professional services, public sector, nonprofit and higher education. Unit4's most prevalent solutions include Enterprise Resource Planning, Financial Planning & Analysis, Human Capital Management, Industry Mesh, and the Unit4 People Experience Suite.

Unit4's ERP is built on a public cloud platform, providing customers flexibility and ease of use. Unit4 prides itself on focusing its solutions to provide value to the people within its customer's businesses, with the main goal of its ERP to provide greater visibility across an enterprise. ERP modules include financial management, project management, procurement management, core human resources & payroll, and tools & reporting.

Unit4 offers its own Financial Planning & Analysis solution. Unit4 Financial Planning & Analysis provides feature functionality through integrated financial planning, reporting, analysis & dashboarding, people planning & analytics, financial consolidation, and IFRS 16. Unit4's FP&A solution uniquely tackles the issues businesses face when it comes to IFRS regulations by building in functionality to simplify processes associated with leasing contracts impact.

Unit4 has put significant resources into the development of its Human Capital Management (HCM) Software. Unit4's HCM is designed to simplify payroll processes, increase productivity, and grow an organization's workforce. It provides feature/functionality for core human resources, payroll, talent management, reporting & analytics, and compensation planning.

Unit4 Industry Mesh is a unique offering, introduced to the Unit4 product lineup in January of 2022. Industry Mesh provides customers with a multi-tenant industry cloud service that equips enterprises with industry-specific ERP and other packaged integrations, building upon the ERPx platform. Mesh Industry also provides pre-built data flows and Integrations-as-a-Service (IaaS).

Finally, Unit4 empowers customers through the Unit4 People Experience Suite. Unit4 defines this offering as, "a micro-services-based SaaS architecture," to deliver greater experiences for the people within organizations. This Suite encompasses Enterprise Resource Planning, Financial Planning & Analysis, and Human Capital Management, all of which can be integrated for specialized functionality.

What Kind of Partnership Ecosystem Does Unit4 Have?
Unit4 has put great emphasis on developing a partnership ecosystem with partners that are committed to the mission and offerings of the Company. Within the network, Unit4 classifies partners as Select, Premier, and Elite to differentiate between levels of expertise.

Unit4 has Go-to-Market (GTM) Partners under a Global Partner Framework. With tools, support, and unique expertise, GTM partners work to assist Unit4 customers in realizing the value of their software quickly. These partners act as guides to Unit4 customers, assisting them with the software implementation process.

Developer4U is Unit4's developer program, designed to provide customers with innovative solutions specifically built to enhance the offerings of Unit4's platform. Unit4 provides special support to members of the Developer4U program through development environments, extension kit training, and support to develop applications. These empowered development partners are then enabled to deliver innovative solutions.

Why Does Unit4 Win Over Their Competitors?




While Unit4 continues to establish itself in the US ERP market, it has already left its mark in Europe, beating out the competition and winning deals in the ERP space.

Unit4 wins deals for services companies with complex international requirements, providing unique solutions for adapting to international language requirements, currencies, local business regulations, and international accounting standards that vary from country to country.

Unit4 has significantly narrowed its focus to deliver the greatest value within the markets that it knows and specializes in. Specialization enhances Unit4's ability to deliver value.

Conclusion




Unit4's global footprint gives it an edge over the competition, as people-centric companies around the world can find a solution to meet their unique, regional needs. As Unit4 expands its operations, it will continue to provide specialized, enhanced solutions to its customers, while also expanding into the United States market, as well as other markets around the world
.