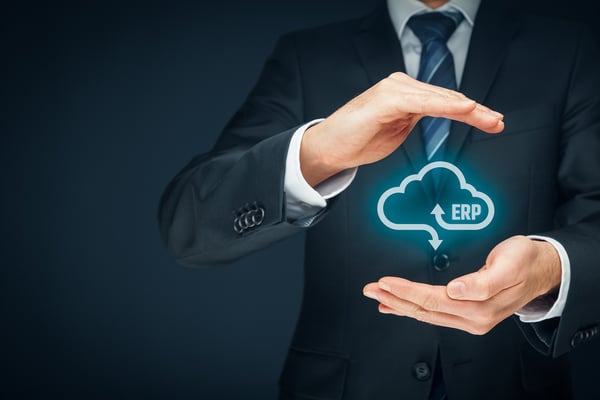 In many different crisis scenarios, enterprise software has played a vital role in maintaining business continuity. While the COVID-19 coronavirus revealed systemic negligence of proper disaster planning across many different industries, it also made many of our clients increasingly aware of how important ERP has been to the viability of their businesses.
In this article, we take an in-depth look at finding the appropriate enterprise software path in the aftermath of an unexpected disaster.
As the Founder and Managing Principal of ERP Advisors Group, Shawn Windle, recently stated, "Quite a few businesses and organizations have been reaching out to us for software guidance in these uncertain times. They have asked us what to do, and we aim to provide practical and helpful advice. We believe that if you can get the right infrastructure in place now, you will be set for whatever the future holds."
Here are some ERP strategies that can be effective for businesses and organizations that don't know what to do in terms of business continuity and disaster recovery.
Cloud ERP Extends Your Business Beyond the Brick and Mortar
When you select and then implement an ERP solution, you are in effect paying to organize your business. That is ultimately what enterprise software allows you to do.
When the COVID-19 pandemic hit, the first impact for companies was to figure out how to keep the virtual doors open, while accounting for the health and safety of their employees. The next priority was to ensure that the workforce could continue to work from home — and the question for many organizations became, "How do we get 3,000 people connected remotely and make sure they can be productive?"
While most companies found workable video conferencing platforms, Cloud ERP is so much more than this. We have found an increasing level of interest in Cloud ERP because it extends the business beyond the four walls of the brick and mortar.
Many businesses and organizations are realizing, "If we don't have this, what are we going to do in the future if something like this happens again?" As well, there are unknowns about how much the current pandemic will transform ways in which companies interact across the enterprise with employees, customers, vendors, prospects, other businesses. The 'accessible anywhere' functionality of Cloud ERP is proving to be vital. When it comes to business continuity and disaster recovery, our clients have understood that Cloud ERP is something they must do, no matter what.
A Simple Definition of Cloud ERP
Cloud ERP is your enterprise software that runs on somebody else's hardware. With Cloud ERP, it doesn't just run on somebody else's servers. It runs on people's servers whose full-time job is to keep the enterprise servers running.
With Cloud ERP, you are paying somebody else to handle the running of the servers and the rest of the infrastructure that runs the ERP software itself.
Effective ERP Strategies for Business Continuity
When you look at any ERP strategy, or the purpose of any ERP solution, they are all based on GROWTH. The fundamental seed is to ensure not just the survival, but the growth of your business or organization.
Cloud-based enterprise software is a project that will reap benefits regardless of what may currently be happening with the economy, because it forces organizations to make tough decisions, such as:
How do we structure our data?
What kind of reports do we really need to run our business?
What kind of analytics can tell us more so that we can make better decisions?
Whether the economy is going up or going down, there's a case that you can make for doing an ERP project. It could be said that there's never a bad time to start looking at moving to Cloud ERP, because this is what will guarantee business continuity in the event of a crisis.
You need to have an effective platform in place for your financials, your reporting, your inventory, your manufacturing — every aspect of your business. That way, when disaster strikes, you won't get caught flatfooted and you won't be worrying about going out of business. Instead, you'll be assessing assets and resources against the current situation, and you'll be able to formulate a plan to deal with disaster recovery.
It's crucially important to evaluate your market, look at what's happening with your customers, and make sure that you have the right software in place BEFORE you find yourself in the middle of a crisis.
As just one example, whereas before you sold your products through one channel, maybe now what you require is an omnichannel presence.
The Watchword is Preparation
More than anything, our message on business continuity and disaster recovery is to get your house in order at the first opportunity. If you have the bandwidth right now to clean your data, then absolutely scrub it. Doing this will be of immense value, especially if you are looking at an ERP solution in the future. If you have people working from home that are not quite as busy as they normally are, that is a great time to use those resources to clean your data.
Another area to address is your reports and data analytics. While it can be very easy for an organization to get away with a certain quality level in their reports, make sure to focus on generating the reports that you really need, find out what's missing in the ones you have, and work with your implementation partners to get the reports done.
Here at ERP Advisors Group, we specialize in providing expert guidance in these areas. If you need help or advice, feel free to call us.