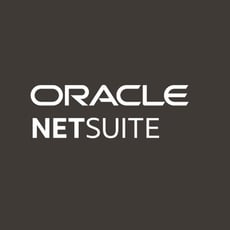 I was on an industry analyst call just yesterday and the question came up if NetSuite was going to be acquired. I answered with a definitive YES for one simple reason - to scale, NetSuite needs a big name behind it to really play at the Enterprise / Fortune 500 level. And with Oracle they got it. Having lived through the JD Edwards acquisition by PeopleSoft AND the PeopleSoft acquisition by Oracle, this is one of the best outcomes that NetSuite (and its employees, its customers, its partners, etc.) could experience.
Here's why.
In the mid-market space, NetSuite is really the only dominate cloud-based ERP application. The application's footprint extends from financials to inventory to projects to manufacturing; it covers just about the entire enterprise especially for mid-size businesses that need comprehensive software functionality at a reasonable price. Not to mention, the application is attractive and easy to use, is built on a flexible and open platform and provides very flexible reporting tools.
What NetSuite lacks though is traction in the Enterprise space. Yes, there are some major companies that have gone with NetSuite but there is really just a handful. And there are divisions of Fortune 500 companies that are running NetSuite. BUT what NetSuite hasn't seen as much is a multi-billion dollar company making NetSuite its dominate ERP application.
This is where the Oracle comes in. Oracle dominates in the Enterprise space and I believe they will make NetSuite a more formidable competitor to Workday and other legacy apps. And you can't forget Oracle sales execs already have great relationships with Enterprise customers so buying NetSuite and adding it to their menu of items will immediately get NetSuite into sales meetings that today they may not get invited to.
I do believe that Oracle NetSuite ERP systems will have drastically flush out feature/functions to meet larger business' requirements BUT Oracle has the ability to throw a lot of cash into R&D so I expect this problem to go away very soon.
And for existing customers, I wouldn't expect to see any changes anytime soon. I saw with JDE and PeopleSoft and even eBusiness Suite that Oracle does a pretty good job of keeping the maintenance and support at a good level post-acquisition.
If you are a prospective client with NetSuite, I would get those price caps locked into your contracts.
Here we go!