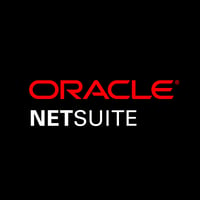 Founded over 55 years ago, Oracle has expanded across the market, even acquiring NetSuite as a standalone business unit in 2016. As an early adopter of the Software as a Service technology offering, they became a pioneer in the ERP space when they launched as NetLedger, eventually rebranding to NetSuite. Through their acquisition by Oracle, they were able to become their go-forward mid-market ERP solution. Tune into this installment of The ERP Advisor for a No-Holds-Barred Summary of Oracle and NetSuite.



NetSuite

With humble beginnings as NetLedger in 1998, NetSuite quickly gained support from several investment firms to get the business off the ground. NetSuite developed into the brand it is today by adding applications such as inventory management and customer relationship management, in addition to financials.

In July of 2016, NetSuite was acquired by Oracle to support Oracle's focus on becoming the preferred enterprise software cloud provider for mid-market businesses. Today, NetSuite supports over 31,000 customers in over 217 countries and territories around the world.

What Does NetSuite Sell?

NetSuite sells enterprise software applications that are built on a Software as a Service platform and are accessible via an internet connection from anywhere. NetSuite prides itself on being "the world's first company dedicated to delivering business applications over the internet." Having evolved from NetLedger, solely an accounting system, into NetSuite, the "suite" functionality extended the software to automate additional business processes such as inventory management, manufacturing, human resources, professional services, and eCommerce.

NetSuite's Financial Management solution increases the efficiency of an enterprise by connecting and automating financial processes, which reduces the time needed to close the books, generate reports and ensure compliance. Within the financial management solution, users can utilize accounting feature functionality in addition to budgeting, asset management, revenue recognition, and financial consolidation.

Under the global business category, NetSuite OneWorld empowers businesses to manage several entities, subsidiaries, and business units. This application also supports the use of 27 different languages and conversions for 190 currencies. These features enable businesses to work on a global scale while meeting various financial compliance requirements.

NetSuite Inventory Management provides users with a real-time view of the business's inventory across any location and sales channel. A clear view of inventory at any given time helps businesses optimize the use of their inventory while reducing the risks associated with being out of stock.

Within NetSuite's Warehouse Management System (WMS), users can automate warehouse operations to eliminate manual processes that can cause errors or slowdowns. The feature functionality includes inbound logistics, order fulfillment, mobile warehouse management, and bin management.

What Kind of Partnership Ecosystem Does NetSuite Have?

NetSuite places great importance on the relationships it maintains with partners. NetSuite partners include Solution Providers, Alliance Partners, SuiteCloud Developer Network Partners, and Business Process Outsourcing Partners.

In the NetSuite channel, Solution Providers sell NetSuite licenses for implementation, support, and more. These partners have years of experience that lends itself to the success of clients who need help implementing accounting, ERP, CRM, or eCommerce systems.

The NetSuite partner channel utilizes Alliance Partners to assist businesses in integrating and implementing various NetSuite software solutions. Alliance Partners are selected due to their expertise in the field of ERP, but they do not sell any software.

The SuiteCloud Developer Network helps extend NetSuite. Developers create third-party "Built for NetSuite" applications that are utilized for vertical industries or specific business processes beyond a platform's typical scope.

Another unique aspect of NetSuite's partnership network is the addition of Business Process as a Service (BPaaS) solutions. BPaaS allows users to reduce costs, improve efficiency and visibility, and speed up the time to value.

Why Does NetSuite Win Over Their Competitors?

NetSuite is more than just the software. It has a robust channel full of experienced partners who are dedicated to selling and implementing NetSuite, with industry-specific experience.

NetSuite's technology platform is built to be scaled. Companies of all sizes can rely on NetSuite solutions for flexibility to meet their needs as they grow, which makes NetSuite a major leader in the ERP scalability category.

Finally, NetSuite has specialized solutions beyond its general platform that can be utilized to meet specific needs, like in professional services and eCommerce. This specialization helps NetSuite win deals with clients looking for key functionality in one application.

Statistically, 65% of the tech IPOs since 2011 run their business on NetSuite. Investors are attracted to IPOs using the valuation and audit process on NetSuite to meet regulatory compliance requirements. These statistics prove that tech companies looking to go public are more likely to pick NetSuite over the competition.

Conclusion

Overall, NetSuite is a strong platform that has become the leader in the midsized ERP market. Its scalability and extensive catalog of capabilities set it apart from competitors as a go-to platform for enterprises of all sizes. With a deeply rooted network of support, NetSuite users find value far beyond the product itself in the Company's vast partner channel.