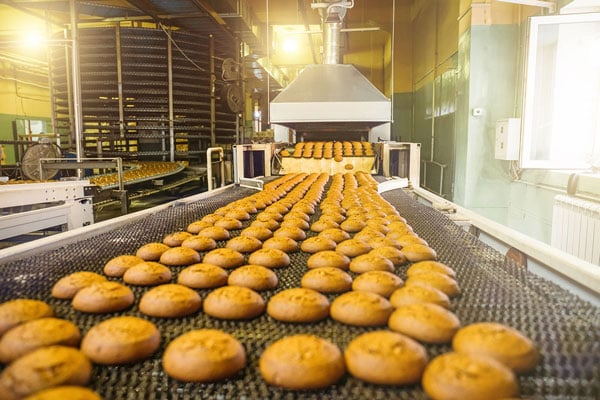 NetSuite is a top choice for numerous types of businesses, providing solutions for many industries. In this article, we offer our review of NetSuite for food and beverage companies.
Examining Industry Considerations
In order to properly evaluate NetSuite's suitability for food and beverage, we will begin by examining this industry's unique software requirements.
The food and beverage industry is essentially a form of process manufacturing. Manufacturers take raw materials — in this case, the ingredients — apply processes and labor such as stirring and baking, then end up with a finished product and package it.
But there are multiple smaller steps within this simplified process. As just one example: unlike most standard manufacturing, expiration dates dictate crucial requirements throughout the supply chain, as well as warehousing, production, and packaging.
In this scenario, use of ERP blockchain technology can come into play because producing consumable goods means ingredients must be tracked, machines must be monitored, and quality and safety must be controlled. Everything has to be perfect to ensure that the finished goods meet recipe specifications every time, in every batch, with no variation. There is no margin for error.
Then there are all the details that go into order fulfillment, wholesale distribution, e-commerce, financial reporting, accounts payable and receivable, dealing with suppliers, expansion planning … thus we can see that an ERP system would need to be robust, flexible, and well-integrated to properly address the needs of large and midsize food and beverage companies.
How NetSuite Performs for Food and Beverage
We feel that NetSuite is up to the task of serving the food and beverage industry, as it is a multi-tenant cloud ERP with solid core financials, built-in analytics tools, and the flexibility to manage supply chain management, planning, and forecasting for multi-entity organizations.
Here are some of NetSuite's most beneficial features for the food and beverage industry:
Order Management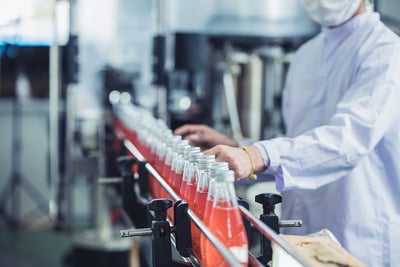 NetSuite Advanced Order Management allows for remote order fulfillment, which can make it easier to work from home when necessary. In an industry where the bill of materials is often quite literally a recipe, NetSuite's customizable BOMs are a boon for assembly lines, while customers can benefit from automated direct shipping and drop shipping options.
Supply Chain Management
Cloud-based supply chain management provides managers and executives with real-time visibility for better decision-making. Features include sales forecasting, supply and demand planning, automated case management, and issue tracking.
NetSuite for Food Safety and Lot Traceability
Food safety and lot traceability is paramount for food and beverage manufacturers. Businesses producing consumable products must be able to trace every ingredient from the source all the way to the consumer.
If a company makes cookies, as an example, they need to know where the flour came from – not only the mill where it was produced, but also the exact lot number and date it was created. Should a problem arise, and a food safety issue occur, it will be necessary to determine every batch of cookies created from that flour, what grocers or retailers purchased them, and in what locations across the country.
SuiteSolution includes functionality for backward and forward tracing of lot items with filters such as location, subsidiary, item, start date and end date. It is our experience that this NetSuite tool satisfies manufacturing requirements for lot traceability, for example in the event of a recall to help ensure unsafe products are pulled from grocery store shelves.
Shop Floor Control
Keeping track of everything on the manufacturing floor can be a challenge for the food and beverage industry. NetSuite tools make these tasks easier with cloud-based shop floor management that allows managers to identify issues through mobile devices and resolve them as they occur.
Inventory Management
Companies tracking their inventory with multiple apps, spreadsheets, or pen and paper can benefit from NetSuite's inventory management solution. Features include traceability, stock counting, and replenishment calculations.
Ecommerce, Marketing, and CRM
SuiteCommerce saves time and ensures accuracy by allowing orders to flow automatically into your system without having to be manually entered or batch downloaded. The NetSuite CRM lets food and beverage companies monitor the customer cycle from beginning to end with sales force automation, marketing management, and customer service tools.
Summary
At ERP Advisors Group, we have worked with a number of different food and beverage clients, and we can help you determine if NetSuite is right for your needs. In some cases, a customer may want to look at a best-of-breed ERP solution that is specifically designed to cater to food and beverage companies. We have the experience to walk you through the process of ERP selection and software implementation. Contact us for an introductory consultation and spare yourself the trouble of making the wrong decision for your organization.