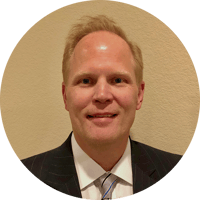 Infleqtion has experienced significant growth over the last couple of years. When I started with the company, it was clear the organization had discussed ERP needs in the past and was ready to move forward.
Starting out on this project I knew we would need some outside help because we really did not have very much executive sponsorship, and everyone was already busy trying to keep up with their day-to-day. Our team wanted this project to happen quickly, but being so busy we really needed an outside project manager to help keep everything moving and the project on track, and ERP Advisors Group did that for us.
I had high expectations going into the project and I would say that it went as expected. I do not think there were any surprises. One of the things I appreciated was that during the needs analysis, the team would keep me on track with my expectations of the project and team in relation to the budget and number of hours, etc. Having that dialogue was helpful because I could accurately see the weight of what a new initiative was and how much it would take to ensure we got it right.
EAG's findings were very reassuring. We do not have somebody in our organization that has the expertise to understand the ins and outs of an ERP or what exactly we would need. EAG was able to listen to what people were saying, take the concepts, and work them into an ERP to see what would really fit for us, and what areas we needed to drill down on. Our IT department is still growing along with the rest of the company, and we do not have someone who is doing strategic projects like this, but EAG was able to supplement that role of expertise.
We also did not have a subject matter expert for our current software, so there were some definite limitations, to begin with. It served its purpose for us initially but in the end, we needed to have something that could grow with us as an organization and had the capabilities we would need day-to-day.
EAG was incredibly easy to work with. They were coordinated and flexible and really did their jobs well as project managers. They did the work to make sure that things were moving along and getting done, so I did not have to project manage the project manager.
I have already and will continue to refer EAG to colleagues and connections.