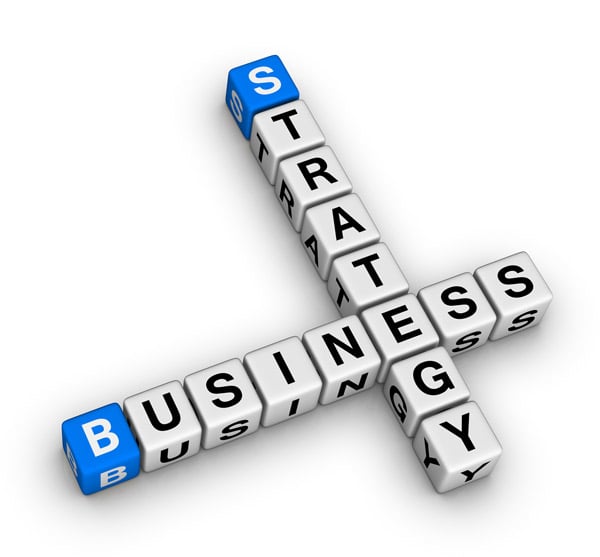 Enterprise Resource Planning (ERP) software can create ongoing value for businesses. Part of the trick of unleashing the power of software is to fully understand how you want to use it. As ERP consultants, a common mistake we see are companies simply trying to automate manual tasks. While this is often a benefit of new software, having a strategic plan for your business should (and needs to) come first. This means defining your current corporate objectives as well as your future state.
An ERP team does much more than participate in software selection and implementation. To achieve ongoing value, the organization must go through an exhaustive and inclusive process determining the company's strategy. The team must get multiple insights from various thought leaders, of where the business is and where it is going. This typically means getting consensus and vision from multiple decision-making individuals within the company. Both obstacles and opportunities should be equally considered.
For example, if a company sells via a brick and mortar model as well as online, and one is doing better than the other, what's the goal? Without knowing the strategy, the software chosen may not fulfill your needs. If the objective is to decrease physical stores while expanding an e-commerce presence, the software and configuration will specifically address this goal.
It all begins with a strategy
As mentioned above, creating a well-thought-out strategy is paramount. There are multiple steps that take place in developing a business strategy. If this was an easy process, every business with a strategy would be a success. Think of technology as enabling or adding value to your strategy.
Business processes are one of the bigger components of a strategy. It's a mistake to expect technology to fix all business processes. Business process improvement should happen before any new technology is considered.
Anticipate the creation of an effective business strategy to take time. There is a natural tension within the process to get agreement or alignment. You want this "creative disagreement" to come out during your strategy formulation, not when your ERP implementation is taking place.
A lot more is involved in strategy development. The underlying lesson is the more defined the strategy, the greater likelihood an effective software will be selected. It is also generally true that less issues or surprises will occur during implementation.
Value takes many different forms
Value means many different things, and the good news is if you can define it, today's modern ERP software can probably handle it. Let's explore a few other ways ERP software adds value.
Insight
Today's ERP systems give timely insight into everything from orders being placed to inventory management. Never has there been better access to information. Management, as well as workers can benefit from the power of real-time intelligence to do their jobs more effectively.
This includes both financial and business metrics. Reports can be generated faster and as needed. Think of the historical process of closing the books (monthly or quarterly) significantly transformed.
Customer satisfaction
Technology enables higher levels of customer satisfaction. Customer Relationship Management (CRM) technology has never been more robust. It can creatively centralize information to make the customer experience more effective. From sending out automated messages, to offering different promotions to top clients, it helps facilitate positive interactions with customers. Artificial Intelligence (AI) is helping to enhance or anticipate customer needs. Nurture campaigns are a good example of how AI can assist with employee-like engagement, without ever having an actual employee involved.
Increased sales
Technology is allowing customers to manage their interactions and orders via customer-centric portals and other applications like Configure Price Quote (CPQ) software. More companies than ever are offering subscription models that increase sales while drawing customers more closely to their products. Value is being added whether it be by a bigger variety of products in their baskets or the ability to get a custom quote with speed and accuracy.
How to get help harnessing value
Hopefully this blog has given you some things to think about. ERP software can deliver tremendous value. This means a little something different to each organization. As ERP advisors, we are trained to understand your needs and help find pathways to success. Whether evaluating or helping you flesh out your strategy, suggesting business process improvements, or shepherding a software implementation, ERP Advisors Group could be a value-added addition to your internal bench.