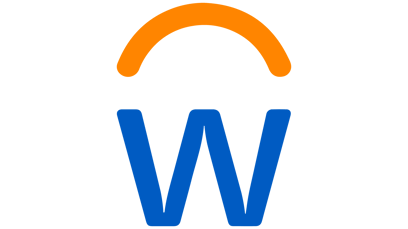 In 2005, Workday was established by the founder of PeopleSoft, Dave Duffield, to better serve the human aspect of ERP software solutions. Workday's pure cloud platform provides functionality across finance, human resources, planning, and analytics, making for easy-to-use, scalable solutions, built with the employee in mind. In this installment of The ERP Advisor, EAG will provide a whole summary of Workday.



Workday

Workday was established by former PeopleSoft executives to provide a specialized ERP solution to manage people-centric industries. Today, Workday has a strong line-up of on-demand financial management, human capital management, and student information system software solutions.

Workday employs over 3,700 people across the globe and it continues to expand its hold on the ERP space. As a Tier 1 ERP software solution, Workday consistently focuses its energy on the innovation of its feature functionality to compete with similar cloud-based solutions in the market.

What Does Workday Sell?


Workday offers solutions to users through subscription services. Its platform is a pure cloud, multi-tenant solution, built from the ground and deployed as SaaS (Software-as-a-Service). The platform offers sophisticated solutions for finance, human resources, planning, and analytics.

Workday Financial Management automates a business' financial processes, enabling users to better analyze their financial data. The cloud-based system is extremely flexible and includes rich features for accounting and finance, revenue management, analytics and reporting, audit and internal controls, and more.

Workday has a distinct focus on managing the people that contribute to the success of an organization, making Workday Human Capital Management one of its more popular solutions. Being cloud-based, Workday Human Capital Management provides advanced connectivity, providing insight on employee skills and analytics with ease while also empowering employee feedback to their leaders. This is accomplished through powerful human resource and talent management functionality, improving the employee experience.

Workday acquired Adaptive Insights in 2018 and renamed it Workday Adaptive Planning. This popular Financial Planning and Analysis tool can connect to a wide range of ERPs, general ledgers, or other data sources. Workday Adaptive Planning enables users to continuously plan across their financials, workforce, sales, and operations. Specifically, it houses features for budgeting, talent planning, analytics, marketing planning, and more.

Further complimenting Workday's people-centric approach is Workday Peakon Employee Voice. This software evaluates the engagement of employees, along with employee retention, leadership development, and even their health and well-being. In today's job market, solutions like this can be invaluable in retaining top talent.

What Kind of Partnership Ecosystem Does Workday Have?


Like many other Tier 1 ERP solutions, Workday has developed a deep partnership network to supply users with the necessary tools to optimize their Workday solutions. As a result, Workday's partnership network is exclusive to partners specializing in its platform.

Advisory Partners within the Workday partnership network counsel users through the rigorous software selection process. These advisors assist users with product selection and the change management process required when implementing a new system.

Workday Services Partners specialize in deploying and optimizing Workday solutions. These partners are extensively educated on the Workday platform to guide users in receiving the highest return on investment from their Workday software.

Workday's Integration Partners craft software solutions to extend the capabilities of Workday's offerings. Partners like this ensure that users can get the most out of their system to optimize cross-application business processes.

Workday Global Payroll Partners is the final partner type. In accordance with Workday's human resource solutions, Global Payroll Partners assist users with their payroll needs beyond the United States, Canada, the United Kingdom, and France. These additions further extend Workday's global payroll capabilities.

Why Does Workday Win Over Their Competitors?


Every ERP vendor has unique offerings setting them apart from the competition; Workday is no different. Workday's people-centric model extends beyond its solutions and partnerships.

Workday is a transparent vendor, working directly with potential users to ensure that Workday is the best solution for them. From the perspective of the public, Workday's transparency makes them appealing to work with and further reassures users of their choice of vendor.

Workday's specialization in employee-focused solutions also empowers them to win deals when organizations need enhanced HR capabilities. From a Tier 1 perspective, Workday has comparatively lower costs for the value being received. Adversely, Workday is a higher cost in comparison to Tier 2 solutions, but still often beats out the competition due to functionality.

Overall, Workday's employees and partners tend to be delightful to work with. They embody Workday's emphasis on people in how they interact with users, often setting them apart from the competition in head-to-head situations.

Conclusion


Workday provides not only specialized solutions but also specialized software experiences to users to ensure they receive a great amount of value from their premium software. As Workday continues to expand its reach, especially beyond HCM and into Financial Management, its customers continue to benefit from the innovative solutions Workday provides to people-centric fields
.