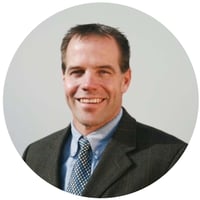 As we started to look at different ERP products, we talked to several different executives, C-Suite folks, about different software and tried to understand what was good and bad about different products. One of them was an individual that had worked with EAG previously and recommended EAG as someone that could definitely help us navigate the process.
We had done a lot of preliminary work, establishing a lot of our needs, wants, wishes, etc. early on before we engaged with ERP Advisors Group. We took those documents we created and brought them in, and that helped expedite the process. We were able to get some efficiency that way which was good. We also appreciated the adaptability of Carly and Shawn to meet with our team over a couple days and quickly go through the needs analysis process. I thought that was effective and I felt after they met with those folks and reviewed our information, they had a pretty good handle on who we were and what we were trying to accomplish. It felt like they developed a good sense of our organization in a relatively short period of time.

I definitely know they confirmed what we already understood, but it was nice to get advice and have a second opinion. The other thing they shared with us was that we weren't as bad off as we thought with our current ERP system and that was good to hear. It was good overall to have the reassurance and understanding that we were moving in the right direction. It was also reassuring to know that Shawn, Carly, and the rest of their team would continue to support us. We understood that this was a huge investment for us and something we would hopefully utilize for the next 10-plus years, so we wanted to be certain.

Our product at the time was being sunsetted and that really drove us to finally start looking for a new ERP system. At that point in the process, we knew since we often used spreadsheets, we wanted to try to find something that would produce duplicate entries. We also wanted it to empower our project managers, and the rest of our team for that matter, to get data access quickly. That easy access would enable our team to make educated decisions while also making our work more seamless.

I think the process EAG used was good. The tools they had to do the needs analysis, gather information, and then produce the results of the analysis through deliverables were very good. I felt like that was done well. We definitely had what we needed in the executive summary portion of the needs analysis.
The other thing that has been good about the overall experience was that my team had a chance to work with other consultants. I was the most analytical of our group because I was leading our efforts and Shawn was good at understanding what our perspectives and our concerns were. I felt their documentation and communication was good. Their whole team seemed well organized, and they took the time to set up routine meetings, taking into account that everyone was busy, and that was helpful in keeping things on schedule. They were also accommodating to our schedules knowing that we were trying to get half a dozen people together for the mini demos.
I would definitely be complementary of EAG and offer them up as an independent company to help guide somebody through the process effectively.