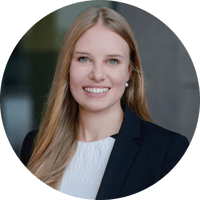 Organizational changes in our company led us to address the need for new software. A colleague referred us to ERP Advisors Group, and my experience has been very positive so far.
We haven't had a normal partnership with ERP Advisors Group because we started working with them late in the process. When Shawn and Carly entered the project, we had already finalized the RFP by following our internal processes. Because of this, our relationship has been more like a mentorship with Shawn supporting and coaching me through the process as opposed to a full project management role. I was doing everything on my own before I found ERP Advisors Group, and I am still internally leading the project, but whenever I need support, I can go to Shawn and he's there to offer advice and support. When it comes to things like offer negotiations, Shawn and Carly have been helping guide me there as well. They've also provided me with many different templates which I appreciate so much.
We've had hiccups from a contractual standpoint because we are both a German and U.S. company, creating the need for various legal considerations. ERP Advisors Group was very flexible in adjusting the contract terms. They are very professional and on top of things and the speed at which they are able to work is great. Anytime I reach out, I instantly get a response and can easily set up a meeting, which is very helpful. I have learned a lot working together with Shawn and Carly.
I personally can recommend partnering with ERP Advisors Group.