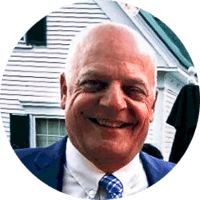 We found ERP Advisors Group through our private equity firm that has previously used them on other projects. At first, I wasn't sure why we needed to hire an outside consultant, but soon realized the value of bringing in someone that is independent and has the ERP experience and software knowledge that we don't have ourselves. We have had some preliminary conversations with our team and outlines of our needs, but knew we needed more technical help. ERP Advisors Group offers that, which has been a big help to us.
This project is a big undertaking for us, but we are looking forward to it. We aren't a huge company, but we are making a big move. Everybody always says that changing systems is the "kiss of death", but we are really taking steps to make it a positive experience. Everybody's giving it their best, and by the end, it will be so much better than what we have today, we know it will be worth it.
Right now, we have a customized access database that is acting like our manufacturing software, and we also have a separate piece where we use a Cloud-based CRM system. We pull data out of our current ERP into the access database for reporting and because of this, reporting is beyond complex. Getting good, concise reports with the right amount of information in it is difficult. More importantly, from a purchasing perspective, our current ERP does not have the ability to allocate inventory to building materials when they come in. Right now, all of this is being done manually by our team and it's way too much manual tracking. We need to build a system with some intelligence that will help us get good, accurate data out of it. And because now that we are part of a private equity company, we also need the ability to run better financial reports that they require monthly. The bottom line: we need something more efficient.
Before bringing in ERP Advisors Group, we had already done a lot of preliminary work on bringing in our potential solution and partner because we wanted to confirm that they could complete all these different requirements that we had. Looking back, we probably escalated the process too quickly, but once EAG was on board they confirmed that we were on the right path with the solution we had chosen. But we knew it wasn't going to evolve into anything until we had the approval of our private equity company.
A major benefit of working with ERP Advisors Group is that they have a good working relationship with our private equity parent company. They also know a lot of people throughout the software industry, and they know a wide variety of vendors. They were able to help us review our contract and make changes and suggestions that benefited us in the end.
All in all, ERP Advisors Group does exactly what they say they're going to do. So far, Shawn Windle has been phenomenal, and so has Kaylee as they are helping us prepare to launch. We have high optimism that this is going to be a good process for us, and I think they can sense we're motivated to do this right, and they want to help us be successful.
I would absolutely be willing to recommend ERP Advisors Group.