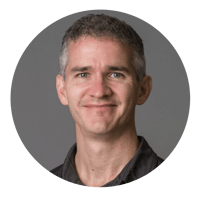 We initially found ERP Advisors Group through a Google Search. We had another company we were originally engaging with that was making the process sound way too simple in a sort of sales pitchy way, so I started digging and looking deeper. I started Googling and EAG kept rising to the top of that list anytime I started a search. From there, I looked at their website more closely, and then set an intro meeting with Erica. EAG has made it a very simple process where I could book a time right away, at the click of a button, which was a relief because I could talk to an actual person. I was very impressed when that simple contact request resulted in a meeting with one of the owners.
Our needs analysis went very well, and Quentin was great to work with. Honestly, I would be concerned if I did not still have Quentin in our meetings because he is so dynamic, he is dynamic on an Erica and Shawn level. He has an all-encompassing view of this process, not just I know this or that in specific areas. He has been a huge asset in terms of making this a smooth process for us.
I was happy to see Quentin recognize our need for a configuration-type product even though we didn't state it specifically. The topic was not necessarily gaining much traction until Quentin came in, and it helped him to underscore that fact and uncover areas that were not initially viewed as needing to be solved. It was a good example of Quentin helping us to identify truth and navigate the process. This was especially relevant with specific requirements, like document management, that I was looking to solve in phase one. Through his guidance, will now wait and see what tools are there before we jump the gun. I think that it's a good plan for us.

Selection Phase
ERP Advisors Group educated us on solutions we may not have discovered on our own. We ultimately did the right thing by getting EAG involved and looking beyond. We would not have selected our new software solution without EAG's consulting and guidance because I wasn't going to take on a two-year project alone.
I am excited at the level of extensibility our system choice has and did not realize there were so many good choices available. Our old system struggled with this, and it led to several problems that we needed to resolve. The fact that we can make it do what it can do is a big deal for us. I know what I know today, but tomorrow and forever, there's always one more thing to learn. So, it's vital that we can shift the software to meet our needs at R.L. Deppmann.
Quentin helped me feel confident about our decisions and was extremely helpful. He gave valuable insight that guided us through this process. ERP Advisors Group's scheduling made for a smooth, painless process for all of us. Frankly, what comes to mind is, how would I have done our selection without EAG? You're always looking for somebody who knows you and is speaking on your behalf, and they did a wonderful job.