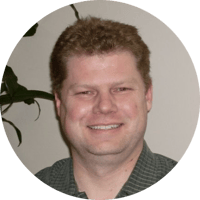 Our needs really emerged when our company sold a majority interest a little over a year ago. Prior to that, we were a pure development company, so we developed renewable energy resources and sold those projects off. Our primary driver, the initial guy that started it, always wanted to be an energy company. His vision was that we owned assets and that's what our new partnership enables. Now, instead of selling the projects, we can build and operate them.
It was clear that our systems were set up as developers, not operators, and those operational needs initiated the system update conversation. We were managing assets for third parties that acted as facilitators to getting projects sold, so if someone cannot operate them, we can now do that. At the time, these projects were small, and it was easy for us to throw spreadsheets and a team at them. Now, by the end of 2024, we're projected to have 30 owned assets under management, with significantly more revenue to manage, meaning that all of a sudden, we are now the driver, and we need a system to help improve productivity.
Lew's List led us to ERP Advisors Group. This summer, we began discussing a new ERP system, and I felt like we weren't prepared for that undertaking on our own. I received an email from Lew's List, and it was Shawn's presentation about what to look out for when you change ERP platforms. I registered for that event, and as soon as that was over, I started talking to our team and I told them that I wanted to talk to EAG. We started talking to EAG, and next thing you know, I had everyone sold, and Shawn was in the building. EAG then spoke with our team, listened to them, and summarized our issues and requirements.
I sold EAG to management as an insurance policy to ensure we made the right choice, and that we were able to evaluate all our options on the market. EAG's independence really is key. It gave our leadership some peace of mind to invest in such a substantial project, which enabled us to really say, this is why it is worth it.
I think phase one of our project went really well. Shawn was very good at helping me get into a position to get management on board. They were already on board for a system change but getting ERP Advisors Group to help finish putting everything together was crucial to move through the process efficiently.
I would say EAG has brought a lot of value to our project. First, was their knowledge of the different software possibilities on the market. The VP of our group has been through this process before and was able to set up developers and operators, but it was helpful for us to understand all of our options. This allowed us to avoid narrowing our options unintentionally or through bias.
I've been in accounting for 30 years, so I know what we need and the proper process for walking from point A to point B, but a big part of this change is managing the transformation, as well as the expectations within the current organization. With Shawn's expertise, he has been able to help us with that. And with EAG walking us through the process, it has made my role of communicating and working with everyone around here a little bit easier. It has been very helpful, and I really appreciate our management team and their support.
Selection Process Update
I was originally tasked with preparing for this project, but I was not necessarily confident in my knowledge of the space. I ended up being very fortunate because I subscribed to Lew's List and he happened to be advertising an event along the lines of, do you need to change ERP systems, and I was like, yes, I do. So, I signed up and joined in to listen to Shawn for his hour-long discussion about ERP systems. I ended up calling EAG and was in preliminary discussions with EAG's team within a few days.
The solution we selected really was the leader throughout most of the process, but we hit a roadblock when we came down to the costing pieces of it; there were some communication issues that really dropped them out of the running in the eyes of our decision-makers. As a result, we started pivoting over to a different solution, but a colleague and I did not give up on our original frontrunner, which we were eventually able to make work. In the end, we were able to negotiate a price point that worked for all parties, reviving the credibility of our original first choice in the eyes of our executive team.
Shawn and Grant were very helpful throughout the project. Specifically, when we were having a hard time getting over the hump with one of the solutions we were evaluating, they arranged for another software provider to come in and demonstrate an asset management integration, just to see if there was another partner solution out there and to cover all the bases to ensure we were selecting the right solution. Things like that were actually very helpful and instrumental in our decision-making, as well. Those comparisons helped us move along, comparing functionality, and identifying what we were having a hard time getting over with our first choice. Certain pieces heavily swayed toward one solution or the other, like the operational piece, but due to the demonstration and leg work performed, it eventually came down to us simply making a decision.
We're doing terrific so far with the wrap-up of our selection. ERP Advisors Group introduced us to solutions we had not considered and helped us really evaluate those solutions. The executive champion for this had one specific application in mind and we started exploring that path, but we wanted to make an inclusive decision because if you don't have the buy-in from all the users or a majority of the users, you're not going to have a successful implementation. Plus, we were worried about the optics of it with our owners if we had just gone and bought one solution without evaluating others on the market. At this point, we are more than happy with the solution we selected and so far, they definitely have not let us down. I think we chose a very strong implementation team as well and we've had a very good working relationship between our implementation team, ERP Advisors Group, and Apex.
ERP Advisors Group was instrumental in the organization of our project, setting up the demos and the follow-ups, and all the feedback throughout the process. The feedback and assisting us in presenting and making sense of the information were very helpful. Shawn was helpful with the pricing too, actually, I don't want to take all the credit for that. Shawn did get a good chunk of the pricing down, especially on the software. It was the future implementation of our solution where I worked with them on exactly how we were going to work together, and what those expectations were, and gave them comfort around tightening up their pencil.
The benefit we really received from ERP Advisors Group was that they introduced us to different software that was applicable to our business that I had no knowledge about. I would have never known about the solution we chose, and we would have probably gone with our second choice if I hadn't connected with Shawn. It was also beneficial because I was in charge of this, but I still have my normal regular job going on, so the administrative work that Grant did was very helpful. Shawn also kept a record, where he listened to us very carefully to make sure our nuances were met and kept track of. He also helped navigate the current pricing and the future pricing between the two products to assist me in creating the budget.
I would definitely recommend ERP Advisors Group.