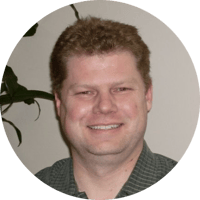 Our needs really emerged when our company sold a majority interest a little over a year ago. Prior to that, we were a pure development company, so we developed renewable energy resources and sold those projects off. Our primary driver, the initial guy that started it, always wanted to be an energy company. His vision was that we owned assets and that's what our new partnership enables. Now, instead of selling the projects, we can build and operate them.
It was clear that our systems were set up as developers, not operators, and those operational needs initiated the system update conversation. We were managing assets for third parties that acted as facilitators to getting projects sold, so if someone cannot operate them, we can now do that. At the time, these projects were small, and it was easy for us to throw spreadsheets and a team at them. Now, by the end of 2024, we're projected to have 30 owned assets under management, with significantly more revenue to manage, meaning that all of a sudden, we are now the driver, and we need a system to help improve productivity.
Lew's List led us to ERP Advisors Group. This summer, we began discussing a new ERP system, and I felt like we weren't prepared for that undertaking on our own. I received an email from Lew's List, and it was Shawn's presentation about what to look out for when you change ERP platforms. I registered for that event, and as soon as that was over, I started talking to our team and I told them that I wanted to talk to EAG. We started talking to EAG, and next thing you know, I had everyone sold, and Shawn was in the building. EAG then spoke with our team, listened to them, and summarized our issues and requirements.
I sold EAG to management as an insurance policy to ensure we made the right choice, and that we were able to evaluate all our options on the market. EAG's independence really is key. It gave our leadership some peace of mind to invest in such a substantial project, which enabled us to really say, this is why it is worth it.
I think phase one of our project went really well. Shawn was very good at helping me get into a position to get management on board. They were already on board for a system change but getting ERP Advisors Group to help finish putting everything together was crucial to move through the process efficiently.
I would say EAG has brought a lot of value to our project. First, was their knowledge of the different software possibilities on the market. The VP of our group has been through this process before and was able to set up developers and operators, but it was helpful for us to understand all of our options. This allowed us to avoid narrowing our options unintentionally or through bias.
I've been in accounting for 30 years, so I know what we need and the proper process for walking from point A to point B, but a big part of this change is managing the transformation, as well as the expectations within the current organization. With Shawn's expertise, he has been able to help us with that. And with EAG walking us through the process, it has made my role of communicating and working with everyone around here a little bit easier. It has been very helpful, and I really appreciate our management team and their support.