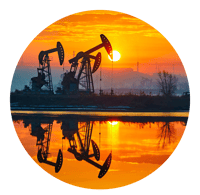 CCC started close to five years ago on a journey to replace our business ERP and CRM tools. It had been nearly 20 years since the last implementation efforts and to identify and define all the necessary requirements and various process methodologies globally was tedious and time consuming.
CCC initially reviewed 18 different platforms, finally narrowing it down to a couple options that would meet most of the business needs and growth opportunities. Once our selection was made and the project kick off took place, we were introduced to John and Dave from ERP Advisors Group to initially support the data migration, with Robert soon following to help guide us through the process. We went live with our new software a year and three months ago.

Our legacy business platform was a shared resource across multiple business units where minimal configuration enhancement or limited upgrade opportunities where available. As costs were a factor for these legacy toolsets, the added internal challenges faced were the relationship of date across disparate systems from sales and execution and field service. Our functional operations included individual platforms for the CRM side of the business and two more to cover execution and field service. Also included were the many external methods and lookup references needed for consolidation. Although we tried to align them as best as possible through reporting practices, there were inconsistencies across the datasets that introduced quality defects and preventing them from being merged with ease. With all these factors in play, there was also discussions at a higher organization level to upgrade the legacy ERP, however as this effort excluded CRM this further drove CCC into performing our own analysis of available technologies.

CCC wanted to upgrade business platforms to gain efficiencies from newer technology (cloud-based platform), to become more streamlined into a single source of truth, to gain ability to view the business globally in real time, and a tool that could be controlled and configured internally to align with the needed processes, products, and fulfill customer deliveries. Currently, we are about 95% complete in the data transition and will look to Robert and Dave for support on importation of our final data requirements.

While we had the software services team assigned as our implementation partner, CCC experience a lot of attrition within that team, making the implementation journey even more difficult. We were looking for help and guidance given the many facets available within the platform, however, finding that single resource that understood the entire scope became somewhat a revolving process. Multiple resources created different ideas, thoughts, methodologies, and results. However, with ERP Advisors Group, I would say John, Robert, and Dave have done their very best given the information available for use. We went through several iterations of data imports, but it was more around the introduction of new requirements needed within the system and process requirements that created many unknowns. From an ERP perspective, I don't know if they could have guided us any better than they did. Robert and Dave were stretched multiple times to mitigate across the various configuration atmospheres based on product structures, global practices, and our customer base. We probably could have done the migration within CCC ourselves, but time and experience played the biggest factors. As we had already been on a three-and-a-half-year journey, gaining this bandwidth internally would have been a challenge and still would have the gap of knowing the software and its interfaces. Without the support from Dave and Robert, this would have been a much longer implementation cycle.

Dave's expertise in data manipulation and consolidation was excellent. I felt as though my working relationship with Robert and Dave to be very good and I appreciate everything they have done. I did not always know the answers, but Dave would provide prototype files and clarify the information and structure being reviewed. They guided us rather than us having to evaluate and digest the extensive information ourselves.

I would recommend ERP Advisors Group; in fact, I have already done so at some vendor conventions.