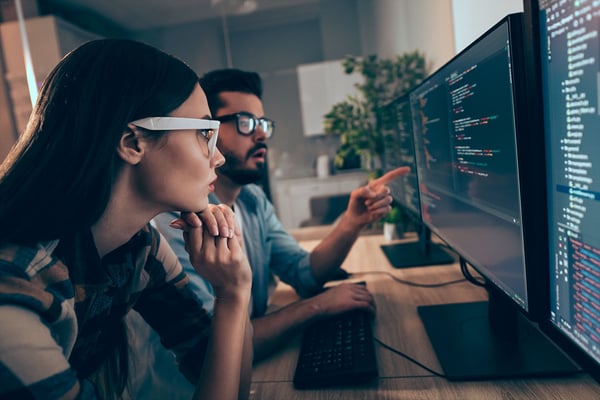 NetSuite has applications and modules that work for numerous industries, and while it is a dominant market leader, issues can still occur with even the best ERPs. In this article, we will discuss how to resolve problems you might encounter with Oracle NetSuite and what solutions are available — as well as how to intercept these kinds of issues before they occur.
Ensure NetSuite Works for Your Industry
In our experience, many difficulties with NetSuite stem from customers attempting to use their applications for industries that aren't a good fit for the software. NetSuite does well for organizations that are looking for robust ERP, Customer Relationship Managment, and accounting options — though NetSuite also offers modules that work for specialized industries such as construction, food and beverage, education, retail, and manufacturing.
However, we have seen mixed results from customers who attempt to implement NetSuite in a niche industry that it was not designed for. Before purchasing NetSuite, be sure to do your research to find out what applications are available and how they will operate with your specific business needs.
Choose the Right Modules
NetSuite is a suite of software solutions with applications that can be utilized within different departments of an organization. You can use their tools to do things such as boost your advertising and marketing platform or see more robust financials and analytics reports. With so many options, it is possible to select one that doesn't work for your company's needs — which can lead to future problems.
To ensure that you are choosing the correct NetSuite modules, first determine what your company's pain points are, or what areas you want to improve. Find an implementation partner that specializes in NetSuite and has knowledge of ERP in your industry, and make sure you receive a demonstration of the modules in action to be confident that they will meet your needs.
Pick the Right Implementation Partner
A knowledgeable NetSuite partner can be invaluable to your project. Depending on which partner you select, they could have experience with NetSuite, with your unique industry, or with larger ERP implementations. Picking the right partner can mean the difference between a successful implementation and a NetSuite disaster.
We suggest finding a partner who has done multiple NetSuite projects as they will understand what issues can occur and help take steps to prevent them from happening. With the right partner and the right configuration, there is no reason for a NetSuite implementation to fail.
Utilize Your Implementation Partner
Any software project is bound to run into a problem or two at some point during the process. If you need NetSuite help, don't forget that your implementation partner can be a very great resource. They will not only understand the intricacies of NetSuite, but they may also have knowledge about your industry as well. Reach out to them for assistance should you run into problems with your NetSuite products. They can guide you to the right solutions, even suggesting different modules if you discover you have the incorrect ones.
Contact Other Partners
If the partner you used for your NetSuite project is more generic than what you need, you should seek assistance from a different partner that focuses on your unique industry. They can offer assistance for niche-specific applications and issues.
Help for NetSuite Problems: Use the Customer Support Options
When you run into problems within the NetSuite platform, you can use their help options on the system itself. NetSuite has good self-help menus and FAQ sections to assist users with different functions within each section of the platform. The help documentation that's built into NetSuite is quite useful, so you can find some answers there as well. Another option is to contact their support staff directly via phone or email.
If you experience more complicated issues and would like advanced help options, NetSuite also offers multi-level paid support services including SuiteSupport and Advanced Customer Support. These may be good options for those customers with complex systems who know they could need technical help in the future.
Help for NetSuite Problems: Having the Right Mindset
As we've discussed, issues with NetSuite are preventable, and we know from our own experience that NetSuite implementations don't have to be painful. We've been on projects where a client has had issues with their NetSuite implementation, only to discover they had selected the wrong modules. When you go into a NetSuite project, know that many of the problems that come up can be resolved — if not prevented in the first place — and you will have a much smoother implementation.
Between online technical support and the many partners available in the market, it's easy to find someone to help you resolve any NetSuite problems that come up. ERP Advisors Group has extensive experience with NetSuite selection and implementation and can offer expert assistance with your project.