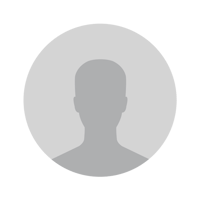 I was introduced to Shawn and worked with him briefly about ten years ago while doing consulting CFO work. I was impressed by Shawn and his knowledge and abilities at that time, so when it came time to change software for my current company, it was an easy decision to reach out to Shawn and his team for help.
We started this project because our old software is antiquated (one of the user interfaces we were using hadn't been updated in ten years), at the end of life and the vendor will be discontinuing support shortly. As a result of the antiquated software, we are having to do a lot of inefficient, manual workarounds and processes that we shouldn't be doing. We recently completed a needs analysis and now we're in the stage of setting up vendor mini demos which will happen over the next couple of weeks, so we are still early in the process. We have been working with several people from EAG on our project, and Shawn helped kick off the project, too, and has been involved in over half of the meetings.

One important reason we brought ERP Advisors Group on board is to have someone who is knowledgeable in the software market. This market knowledge has saved us a lot of time. We've found it valuable to have someone to hold our hand, so to speak, through this process, and help assist us in finding the right fit for an implementation partner, helping us select the right software, and introducing us to the options in the market.

Hiring ERP Advisors Group was super helpful to us. We are currently short-staffed and we could not have spent the required time on this project if we were to do it alone. I definitely feel comfortable passing along ERP Advisors Group name to others.