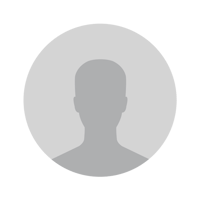 I was introduced to Shawn and worked with him briefly about ten years ago while doing consulting CFO work. I was impressed by Shawn and his knowledge and abilities at that time, so when it came time to change software for my current company, it was an easy decision to reach out to Shawn and his team for help.
We started this project because our old software is antiquated (one of the user interfaces we were using hadn't been updated in ten years), at the end of its life and the vendor will be discontinuing support shortly. As a result of the antiquated software, we have to do a lot of inefficient, manual workarounds and processes that we shouldn't be doing. We recently completed a needs analysis and now we're in the stage of setting up vendor mini-demos which will happen over the next couple of weeks, so we are still early in the process. We have been working with several people from EAG on our project, and Shawn helped kick off the project, too and has been involved in over half of the meetings.
One important reason we brought ERP Advisors Group on board is to have someone who is knowledgeable in the software market. This market knowledge has saved us a lot of time. We've found it valuable to have someone to hold our hand, so to speak, through this process, and help assist us in finding the right fit for an implementation partner, helping us select the right software, and introducing us to the options in the market.
When we made the final selection, it came down to the lesser of two evils. We really liked a lot of things about the first software option, and we really liked a lot of things about the second, so we had to ask if there were more pros to one over the other. We wanted all the best features of one plus all the best features of the other, but that was not reality. We had to take a good look and acknowledge that one of them didn't have as good a built-in budgeting module, but it did have OCR and other capabilities for automating the payables process. We had to decide what was really more important to us.
We came to the conclusion that the one we selected was just a little bit stronger for all of us and the price at the end was dramatically different, at about half of what the other would have been, so that made our decisions a bit easier.
Given our current resources, we would not have been able to do this without ERP Advisors Group. EAG is a valuable resource and offers expertise in the industry that we didn't have, directing us to the newest, greatest software, and the ideal implementation partners and vendors, ultimately helping us through our selection. We could not have completed this selection in the timeframe that it was accomplished without EAG. It was super helpful to have ERP Advisors Group, especially with some internal projects going on that were pulling resources away from the ERP selection. ERP Advisors Group even introduced us to implementation partners that we wouldn't have otherwise found, including the one that we're currently going to use to assist in the ERP implementation.
We chose ERP Advisors Group for that expertise and knowledge, but they were also just an easy team to work with. The process was nicely structured and disciplined. They walked us through the process and kept us on track and on task. All the different stages were phenomenal and exactly what we needed at the time.
Overall, I thought both Carly and Shawn were great. They led us through the process well and the communication through the entire process was good because they kept telling us what to expect, what the next stages were, and everything else we needed to know. This gave us a good idea of the road map ahead of us at all times.
Hiring ERP Advisors Group was super helpful to us. We are currently short-staffed and we could not have spent the required time on this project if we were to do it alone. I definitely feel comfortable passing along ERP Advisors Group's name to others and have already recommended them to colleagues.