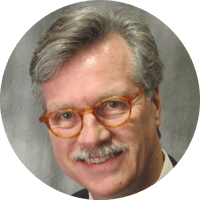 The company I have been working with is owned by a private equity firm and when we first started discussing an ERP selection project, the firm said, "We've used ERP Advisors Group on other projects. Why don't you talk to them and see if you think they can help." So, we came to ERP Advisors Group through their referral.
The project was to select a new ERP package. The major tasks were to put together the requirements document for an RFP, evaluate the proposals, do some scripted demos with the finalists, and make the final selection, including contract negotiation. Overall, the needs and selection process went very well. Quentin did a nice job pulling together the requirements, interviewing the key users, and putting together the requirements list. Along the way, he was very attentive to my suggestions and counsel. ERP Advisors Group did the heavy lifting.

We knew we wanted to move quickly, so we down-selected software packages early with the help of ERP Advisors Group's insights. ERP Advisors Group was also instrumental in identifying implementation partners. They work with these partners often so they knew who would be the best candidates for our project.

The fact that they could accelerate the process by using existing templates and an existing knowledge base was a big help for us. Instead of starting with a blank sheet of paper and creating some of these documents ourselves, they already had templates, approaches, and tools; I think all of that was a big advantage to our project.

I would absolutely be willing to be a reference for ERP Advisors Group.