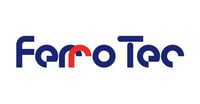 So far, it has been a really great experience working with ERP Advisors Group, and the relationship has been very collaborative. They've been quite helpful for us to make the decision to go with our selected solution which reassures us in our choice of consultant. Working together has been pretty fruitful and informative, as well.
We knew we needed a new system to automate our processes because we do not have a solid system in place and many of our tasks must be completed manually. We are optimistic that our new system will be able to automate most of the processes, especially from the finance and supply chain perspectives.
Right now, we are in the midst of doing an implementation and everything is on track, in fact, next week will be our user acceptance testing. In the following two weeks' time, if nothing changes, we should be going live. It will be a quick turnaround for phase one of implementation and then we will launch phase two.
Working with Shawn and Micah has been great. They are very open and have provided me with a lot of information based on their experience. I have received and continue to receive a lot of feedback from them and have appreciated their direction. It is very helpful, and Shawn is always available whenever I need his guidance. Based on my experience, of course, I would be willing to recommend ERP Advisors Group.