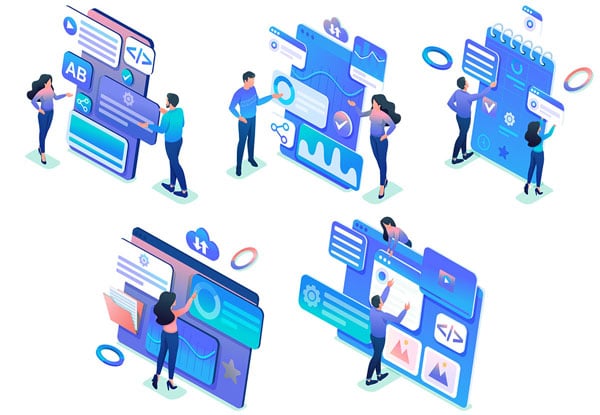 As you get ready to start your implementation of an ERP system, you may have your project plan worked out, your implementation partner selected and your team ready to go. But even if you are prepared, there are still a few things every CFO (or anyone else running a project) should know.
1. There is No Such Thing as a Perfect ERP Implementation
As much as we may want perfection, it simply doesn't exist in the world of ERP implementation. No matter how good your plan is or how thoroughly you have gone over every possible scenario, there are going to be problems. Issues will arise that no one, not you or your team, could have anticipated. The best you can do is be prepared for the unexpected and have contingencies built into your schedule and budget that allow for surprises.
But though you can't prevent every problem during an ERP implementation, there are some issues that can be mitigated. For instance, you may go into a project aware of upcoming personnel changes in a department vital to the implementation. Or you may know that the data you will be migrating needs organization. If you know of problems beforehand, be sure to get them resolved early in the project or the solutions could become more complicated.
Also keep in mind that life happens in the middle of projects and the longer an ERP implementation goes on, the more likely it is that you will have complications. Putting things off may simply exacerbate the problem as new issues come up. Keep your implementation project window short, get in and work as hard and concentrated as possible to complete it quickly.
2. You'll Do It Again in Five Years
When you start an ERP implementation, the last thing you want to think about is ever doing one again. Even if you've completed a successful project, thinking of starting another one can still be daunting.
But organizations change constantly, and business requirements shift over time. Organizations get bigger and they may start to focus on different services or products or expand and have different geographies. It may not be talked about a lot, but it is extremely likely, if not guaranteed, that you will be doing another implementation within five years.
The reasons for a new implementation are varied. You could spend months implementing a new ERP system, and within a couple of years, something changes within the organization. Your company could go from 50 employees to 200 employees and suddenly you need more solutions in place than you did on the last implementation.
Or you could buy an application today and outgrow it in just a few years, leaving you wondering what to do with the old system. You could you try to push it as far as you can but with any luck, you won't need to do that. Hopefully five years after an implementation, your organization will have evolved so drastically that you'll be in a position to go back to the software market for new solutions, rather than try to continue to work with an inefficient system.
3. Sometimes You Will Need Help
We all want to think that we can do everything, no matter how big the project or how much work we already have on our plate, but sometimes it's not possible. Asking for help with an ERP implementation is anything but an admission of weakness. On the contrary, not asking for help can lead to a disastrous situation. How do you know when it's time to ask? Below are a few guidelines to help you decide.
When to ask for help:
You are new to the organization and still learning the business.
You have never been through an ERP system implementation before.
The complexity of the new software is beyond your scope.
The new software will impact your entire organization or multiple departments.
Your team is already overworked and doesn't have the bandwidth to take on a new project.
Before you ultimately decide whether to seek assistance with an ERP implementation, think about what is involved and take a good look at whether you can do the entire project yourself.
First, you'll have to decide what is needed from the software. Do you have time to gather that information for your implementation partner? Then there is the testing. Are you able to run the testing across all departments that will be using the software? There is also configuration of the software to organize and manage. A Project Manager will also be needed to run the various plans for the implementation. Can you spend the necessary time required to set up the project plan, a training plan, and communication plan?
Implementation of an ERP System: Summary
You may be able to easily handle an ERP implementation that affects only one department or involves a simple upgrade of existing software. But getting assistance is often necessary to ensure no steps are missed. In the end, a project is better done with more help than less.
Before going into your ERP implementation project remember these key points: Don't expect perfection, prepare for the fact that this will likely not be the only implementation of your career and finally, be ready to ask for help if you need it. Following these tips, you can go live successfully.