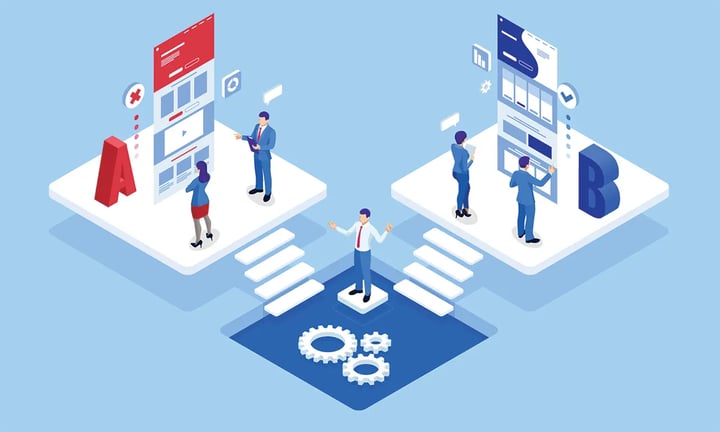 If you are planning to upgrade your ERP system, now is the time to look into possible vendors for your new software solution. We've put together an overview of several of the best ERP system implementation vendors, including our experience with the companies and their products.
Obviously, every ERP project is different, and the below information is meant only as an overall view. For more detailed guidance, please contact us for a free consultation.
Acumatica
We've really seen Acumatica come of age in recent years, turning into a formidable competitor in the ERP industry. They do really well in the small and medium-sized business market with strong financials for those types of organizations. They offer a nice user experience with a lot of good executive support behind the product. We're excited to see where Acumatica goes in the future.
Infor
We like what Infor has to offer for product-based companies. They've gone through an evolution with some capital restructuring, which is something we always keep an eye on for our clients to ensure businesses we work with are financially strong. We like their CloudSuite industrial products specifically for some of our wholesale distribution companies. It may not be right on the cutting edge of technology, but it can be cloud-based and has a lot of the feature functions that a modern-day business is looking for, with the integrations and electronic data interchange people want.
Intacct
We consider Intacct to have best-of-breed financial products, perfect for those companies that really need something that is strong but also cost-effective. They have a solid financial-focused application, with AICPA backing behind it. It may not be one of the biggest apps out there, but we definitely like it from a value-based perspective. We also like their user experience. Overall, we've seen a lot of improvements with the Intacct product so it's something to look at, especially if cost is one of the higher criteria for making your selection decision.
Microsoft Dynamics 365
Microsoft has already had a cloud strategy with Azure, but now we're really starting to see some interesting things from them. They've got Microsoft Dynamics 365 Business Central, which is targeted toward smaller companies such as distributors and manufacturers. They also have a finance product that is targeted toward bigger organizations. One interesting thing that's happening is that the pricing point for Business Central is lower than it's ever been, so we're expecting a lot of customers to move over to the Microsoft platform.
NetSuite
NetSuite has a great software product, it's flexible, with really strong functionality for financials. They also have good relationships with private equity firms and with fast-growing businesses. They have an interesting strategy in that they are shooting for emerging businesses as well as businesses that are $200 million to $500 million in revenue. We've seen many public companies move to NetSuite, and they are able to meet their Sarbanes Oxley requirements. We really think that NetSuite is going to continue to be a strong competitor, especially as they move more upmarket.
Oracle ERP Cloud
Despite a stumbling start, we are beginning to see the Oracle ERP product getting into the market. They aren't quite at the point where they have a lot of clients who are raving about their product, but we think you're going to see a lot more companies start to evaluate Oracle ERP Cloud. It's built to scale to billions of dollars in terms of revenue and transactions. Some of our clients are still wary of going to that product because it doesn't have adoption by the midsize businesses. But it is clear from our work and from what we're seeing in the marketplace, that Oracle ERP Cloud, as well as NetSuite are the two most pervasive products that are being sold.
SAP
A lot of companies are still running the older versions of SAP, who are scared to death to switch to more cloud-based solutions because often their last implementation was very difficult. They think the business is functioning okay so why switch? But we predict that eventually we're going to see a major migration of SAP clients that were on SAP R/3 or some of the other products, such as SAP ECC 6.0, moving to SAP S/4HANA — the cloud-based version. But SAP isn't as proven across multiple industries as some of the other cloud-based solutions and they may find their previous customers looking for new software products.
Workday
Workday of course is the best in class for human capital management across the board — certainly for Fortune 500 companies, and even moving down into midsize businesses. In the future, we see Workday competing more and more on the HCM side, and we also see their financials coming more of age. There's also a lot of investment going into the financials for Workday and there aren't a lot of apps that can do HCM and financials in one platform. When you put all that together, you have a real platform to run a good-sized business on, maybe up to a thousand employees or more.
If you need help evaluating the right ERP system implementation vendor for your upcoming project, contact us for a free consultation.