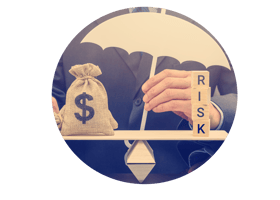 One of the main reasons I like working with ERP Advisors Group is that Shawn Windle is very experienced, and that is key. Everyone on our internal team has had some experience with these type projects — some of it directly with ERP, some of it with regular software implementation. It's important that you have someone who has experience with ERP specifically, and someone who has the relationships with the vendors and can really help to get the truth from them.
I know some firms — and one of the firms we talked to who is a competitor of ours who didn't do this first stage with a partner — who did it on their own and now have an implementation partner. You can attempt to do it on your own, but you miss out on the level of industry knowledge and experience, you miss out on some of the small details that someone like ERP Advisors Group, and more specifically, someone like Shawn and his team know about. Also, if you attempt to do it on your own, then you take on your own burden of scheduling all of these demos and presentations and having them try and sell you. Having a person and a company in between this process is really valuable.
When we were in the process of demos, one product looked really great, but the presenter did not do a great job presenting the product. Shawn knows the right people to tell them that the presentation didn't go well. So, they scoured their network for a better implementation partner. We still liked the software, we still wanted to move forward, but I didn't think that they were using the right implementation partner. I would not want to have to do what Shawn did for us, because I would have no idea who I should be calling to talk with, but Shawn knows and that helped a lot. Having the ability to swap the initial implementation partner group out with another was really valuable to us. If we would have chosen that vendor and ended up with that implementation partner, I don't know if we would have been successful. That right there is worth the cost of ERP Advisors Group. The vendor sent that implementation partner to us because that's what they thought would be best, but thankfully Shawn was there to give us other options.
I also keep coming back to this theme of speed versus detail and in my company's case, I'm pushing speed, but finance wants detail. Shawn is helping by being in between those two needs.
I wouldn't have wanted to navigate this by myself, so having someone like Shawn there to help us out really made this process easier for us. I would definitely recommend ERP Advisors Group.