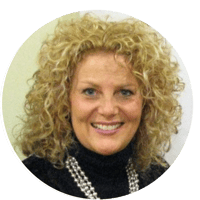 I recently became an employee with Palmer Donavin after consulting for them as a Project Manager for close to 5 years. One of my first projects in my new role was to assist with finding a new ERP. I found ERP Advisors Group through research and referral from a colleague in my previous life as a consultant. It was nice when I heard their name come up several different times.
I liked EAG from the get-go. As an ESOP, or employee-owned company, we wanted a personal, more intimate project involvement and I knew ERP Advisors Group could provide that for us. That was one of the many reasons we went with EAG.
It was obvious to me early in the interview process that EAG was my choice. I knew that we wouldn't be just another name in their pipeline. We were confident that we would get the attention and personal touch we were looking for with this project. In addition, the reference checks we did reinforced that we were making the correct decision.
Quentin worked on our project, and he was amazing. He impressed everyone he met starting with our executives and ending with our subject matter experts. Quentin and Grant came on-site and did the interviews, and they optimized every single minute of those meetings and interviews. I thought their presentation was spot on, and the follow-up documentation was well-organized and has been very helpful. I've already re-purposed several of the slide presentations for our internal use to inform all levels of our company on the progress of our ERP journey.
We had a wonderful experience with the needs analysis. I loved Quentin's style of leading conversations with questions. The way he drew so much information out even when we dealt with challenging subjects was impressive. He was able to steer conversations well, get the needed information, and summarize it quickly so there were only facts collected. I thought he also did a wonderful job managing the crowd because we sometimes had a lot of people involved. Overall, Grant and Quentin did an outstanding job.
I definitely would recommend ERP Advisors Group to someone looking for this type of help.