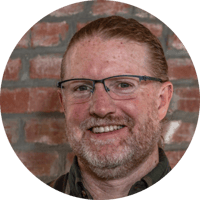 ERP Advisors Group is currently providing project management and data migration services for our ERP project. We are past the selection process and are currently in the implementation phase.
We knew we needed an ERP migration a while ago, and we knew that with the in-house knowledge we had, we would probably be able to down-select without any problem. In theory, we could have probably found a new system since we had some push from our Board of Directors to do so.
The challenge we faced was that we had very small teams both here and in Europe. Each office at the time was less than ten people. While there were people with a lot of experience and depth of knowledge in ERP systems, we have other jobs that need to be done. The concept of getting someone to help us through the process was not so much because we didn't think we could do it but because we didn't have the time to do it ourselves. With that, we surfaced three advisory groups that could potentially help us, one of which was ERP Advisors Group. We found ERP Advisors Group from a Google search that our CFO conducted.
We then went through interviews with each of them, talking about the approach and such. In the end, it was honestly the style of Shawn and Erica that made us go with ERP Advisors Group. The fact that they were so personable and easy to talk to was one of the determining factors.
One group we talked to was very large, and we are very small, and we knew we would get lost with them. Another group was a little bit similar, but we felt like we were not going to be very important to them. The approach we got from Shawn and Erica was also what made us go with them, and the fact that we were engaging with Shawn and not with somebody lower down was great.
Most of our team came from really big companies. We've used many different ERP systems in the past, and we were not where we had hoped to be in the product we were using. We experienced several problems with those systems, particularly overseas, and they could not be solved at the time. Because we knew what a real ERP could do, and we knew there would be audits in the future, we had to get off our old system.
I think we would have landed on a new system ourselves had we not hired ERP Advisors Group as there were two platforms we were already leaning towards, but we were struggling to make a decision. Once we went through the selection process, the same two ended up at the top of Shawn's list, as well.
We knew since we are multinational and inventory based, that we would probably end up on the system we are implementing now. We had heard of other implementations with this software that had gone poorly due to problems with implementation partners. Something we were banking on was that ERP Advisors Group could bring in the right implementation firm, and they did. We needed to do a multinational implementation project, and even though our implementation firm is based in the US, they have been very flexible with our team in Europe regarding time zones, which can be a pain. Our implementation partners also seem to be quite knowledgeable, which is a valuable bonus.
We liked working with ERP Advisors Group because of the wide range of things they have helped us with, along with the fact that they were personable, easy, and fun to work with. Since we're small, it was really nice to work with a group similar to our size. With other partners, they looked at our size and put us in the appropriate treatment category, but we never felt that with EAG. Shawn and Carly were very clear in their communications and were very accommodating to the things we needed; these were some of the things we really appreciated. I would absolutely be willing to give a recommendation for ERP Advisors Group, we have enjoyed working with them and appreciate all they've done to help us with our project.