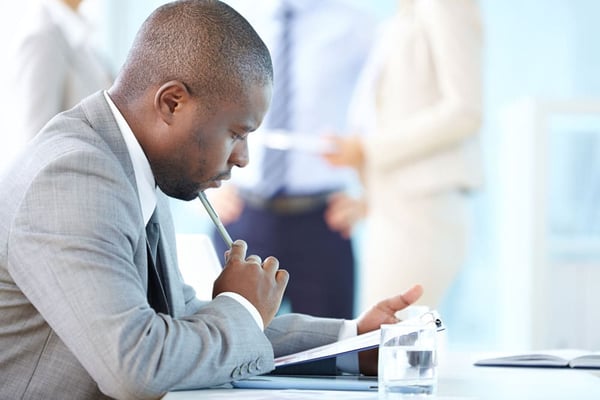 Excel is the world's top accounting system, but spreadsheets can be burdensome to accountants and financial analysts with traditional revenue cycles. They can become even more so with recurring revenue and the many other additional sources of revenue open to digital businesses. Excel also leaves most of the work of invoicing clients, collecting payments, and tracking the entire revenue cycle to financial professionals.
Automating the revenue cycle provides significant upside potential in terms of human resources, as well as opening new revenue opportunities which makes this type of software highly valuable to Finance and Accounting, as well as the entire business.
If you are new to the revenue cycle market, this article will serve as a great introduction to the new, exciting capabilities of revenue management tools.
Understanding What Can and Cannot be Automated in the Revenue Cycle
The revenue cycle begins when the deal is made. Whether this deal comes in the form of an order, or a contract, each will ultimately drive the billing. How frequently and how much? If there is recurring revenue, is there a stop date, or is there an evergreen clause to automate the renewal?
Invoicing begins with the contract, whether a human tracks this information, or an application.
Contract to Invoice
Revenue cycle automation can refer to a system that enable human resources as they receive the contract, put together an invoice and send it to the customer. Maybe the system allows you to set rules for recurring invoices, etc., or it might pre-populate some of the information into the invoice.
However, more advanced systems will scrape billing information from the contract itself and automatically calculate invoices down to amortized revenues. Many of our clients ask about amortization because it is one of those industry-specific details that would be easy for vendors to overlook. However, solutions do handle amortization very well.
Pricing controls
There can be problems when salespeople negotiate poor deals for the business, get paid and then pass over the hard part to the back office, where the team has to figure out how to make it profitable.
Many revenue management applications deliver pricing controls and automate approvals processes which help the organization enforce its rules to achieve profitability goals.
Invoice to Customer
Once created, invoices are sent to the customer. Communication may be through any number of channels:
Email
Electronic Data Interchange (EDI)
Applications
Of these three, the last possibility conveniently allows invoices to be sent directly to the customer's account payable system, streamlining the billing process.
Cash Remittance
Revenue cycle applications can allow payment to be remitted directly to accounts receivable. Once payment is received, invoices are marked as paid, and the system is updated automatically and in real-time. The customer is given plenty of convenient, quick options that drive payment timeliness.
Collections
Collections, however, are one difficult area for software. When the bank receives checks, they do not communicate what invoice was paid, only what payment was received. This presents some challenges to automation.
Sell It, and Forget It
Revenue management software has developed extremely efficient solutions that move from front to back office seamlessly. We call these systems, "sell it, and forget it" for how effectively they turn contracts into revenues.
Read more about specific vendors in our next article.