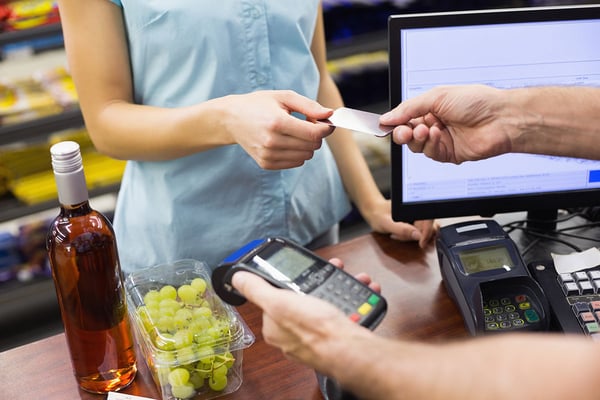 The Problem: No POS Integration
When ERP Advisors Group was recently engaged to advise a mid-market mega retail client on replacing their entire business application suite, we found a long shopping list of issues with our client's existing software:
The CRM was virtually non-existent.
The loyalty program needed a total overhaul.
The eCommerce site was not well connected to the inventory or POS system.
It was extremely difficult to pull reports out of the accounting and finance system
Inventory management was mostly manual.
To top it all off, it was tedious to change item management or track historical information.
Finding the Right ERP Solution
We looked at best-of-breed applications that were specific to the client's micro-vertical, and we also examined retail management systems and full ERP solutions. Our findings: while some best-of-breed apps had compelling stories, NetSuite tied together all of the components that our client needed at a price point an emerging mid-market company could afford — without venturing into the multi-module requirements of Oracle's XStore or other larger-tier solutions.
The Winner: Oracle NetSuite POS
The Oracle NetSuite POS plus the Financials package demonstrated a great solution for capturing high-volume POS transactions on local thin clients that are always connected. POS data is almost real-time in NetSuite without compromising on downtime with the internet at the point of sale. Additionally, it provided integration to an ERP financials system while most of the best-of-breeds only integrated with Quickbooks or similar accounting systems.
Notes on Industry-specific Point of sale Vendors
We found that the boutique-type iPad-based software applications would not be rugged enough to stand up to our client's high volume transactions. The industry-specific pos vendors were not robust enough for our client's inventory and warehouse management functions.
It must be noted that our client has a very high transaction volume and a very large customer base that they were not able to promote to with their legacy POS system. NetSuite's CRM and website-builder, SuiteCommerce, offered the perfect leap for our client to foray into tying their website store and customer base into one system of record.
The inventory and warehousing capabilities were a huge upgrade to the legacy system's ability to track stock in multiple locations, allowing the client to replace manual processes, clipboards and tedious changes to the item master in their legacy system.
If your company is experiencing growth that isn't integrating your point of sale, mobile, eCommerce and Financials, contact ERP Advisors Group to see how we can help you evaluate the vast sea of POS vendors and software solutions that may work for your company and use cases. While the NetSuite POS was well-suited for this customer, each company has its own requirements that may take their selection in a totally different direction.