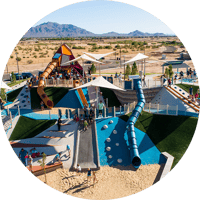 We found ERP Advisors Group through an online search. I had gathered a full list of companies to consider working with and gradually narrowed it down and knew EAG was the group we wanted to work with when I was able to meet with and speak to Erica and Shawn directly. From the beginning, what stood out to us most was the way that both of our companies operate, very customer service and family oriented. Our cultures aligned and that is important to us. We liked that our EAG consultant was very personable, and we knew we were going to get that touch of service on our project. We also liked EAG's independent approach because we knew we were not going to be forced onto the wrong product, and that they were going to help us find what worked best for our needs.
What led us to this was that we knew we needed an ERP because our system was completely disconnected. We have two databases we utilize, one for quoting and one for billing and we've outgrown both. Half of our staff couldn't access the information they needed from the billing database, the other half of the staff couldn't really access the information they need in the quoting database, and the two didn't talk to each other. Basically, we were putting so much effort into very redundant work that was hindering us. At the end of it all, we are a kind of quasi-construction company, but are different, and we had to find a fit that would fill that niche and EAG was able to present us with our options.
We made our selection after narrowing down the shortlist to two vendors and, ultimately, what made our decision was the size of the vendor not selected. It ultimately had more functionality than we would need straight out of the box and while there are opportunities to grow with the solution we selected, it is more fitting to who we are now as well as meeting our needs in the future. We are now into the implementation, and we just finished up the design phase, and are currently working through the thorny issues of data migration with the resources at EAG. So far, our project is on track and has been since the beginning, thankfully.
We have had such a good experience working with ERP Advisors Group and have been so impressed with EAG overall, and Carly in particular. I've had multiple people tell me how well she listened and understood our business. It's also been great to watch Carly and Micah both work through the process because of their unbelievable notetaking, their understanding of our business, and the questions they asked to really get to know us. They really understand what we do and what we need; it's been wonderful. And since we are based in Albuquerque, and Carly is from Albuquerque, we clicked right off the bat. Our team feels like she is part of our staff.
At this point, I can't imagine looking back and seeing how it could have gone any smoother. I compare it to when you go to the doctor and you're trying to explain a pain that they cannot feel, it's hard to put that into words to make them understand. I think it's the same way with computer conversion, even maybe a little more concrete than describing pain, but Carly helped with the translation of this process and has just been amazing in helping us navigate the process.
I can't imagine doing this without a partner like EAG, honestly, and I think everyone on our internal team feels like EAG is truly our partner and I am so glad we did it this way. Everything has exceeded our expectations and I cannot imagine going through this process without EAG or the support and guidance they have provided. They have made everything so much easier than we were anticipating; it has been awesome.
I would definitely recommend ERP Advisors Group and actually already recommended them to an individual I met on a flight, and I would love to be a reference in the future.