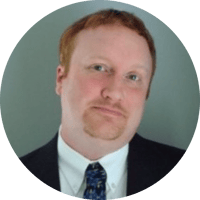 Our company spent about 5 years going back and forth on the decision to implement ERP. Similar businesses had not achieved success with ERP systems, but we were growing and reaching a point where our more traditional methods started slowing us down. We're primarily a system integrator so we're heavy on engineering, project management, and installation. We do some manufacturing to reduce costs, but that is not the core of our business. We are a subsidiary of an Industrial-focused parent company (Avis Industrial) who had implemented an ERP product across their other companies. That product excels at manufacturing, but we had concerns that it would not be a great fit for the rest of our business.
After exploring that product and finding out that it was not what we desired, we elected to look elsewhere. Knowing that we are not experts in everything ERP and not aware of all of the solutions that exist, we chose to seek out a consulting group to assist us. That's when I found ERP Advisors Group through an online search. After an evaluation, we believed EAG would be more flexible and do a better job of listening to our concerns and tailoring their services to meet our needs.
EAG took the time to get to know us, to know our business, and to really understand what we were trying to accomplish. They quickly demonstrated their knowledge by telling us up front what the likely choices would be and then explained the process we would go through to confirm those selections. Because of our recent experience, we were hesitant to buy into a full package of services from the start, but EAG listened and worked with us to step through it. As we've made our way through this process, we have seen the benefits of their guidance and continued to value their partnership. We have confidence that the solution we're choosing is going to be the best fit for our business, and I don't believe we'd be at that point without the aid of the EAG Team. I would absolutely recommend ERP Advisors Group.