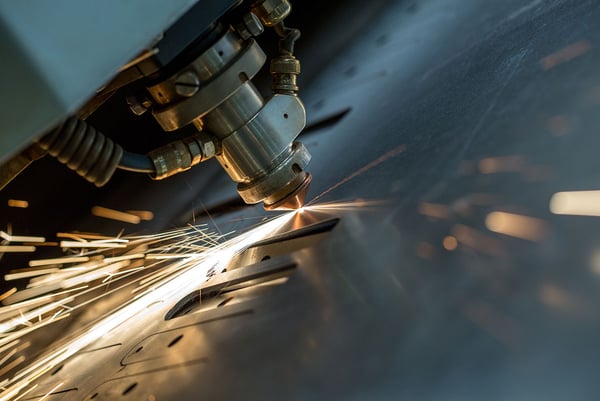 Here's a reality about manufacturing: there are separate-but-connected processes all under one operation. The challenge with that, of course, is finding a software platform that can manage it all.
The great news: ERP software is a perfect fit. It allows you to bring separate systems under one "roof," including manufacturing, accounting, and shipping. You can synchronize your data across your organization from one single platform, eliminating the need to enter data more than once or pull information from multiple software platforms. ERP is flexible enough to allow you to plan, keep records of, report on, and make adjustments to your product workflow.
ERP software can be a game-changer for manufacturing organizations, without a doubt. But it doesn't happen overnight. We generally see four steps in the evolution toward a modern manufacturing organization using an ERP system effectively:
Remediate
This step involves a whole lot of the mundane stuff: data cleanup. Take our manufacturing client that has 10 locations. Over the years, they allowed their employees in all locations to enter items on sales orders via a freeform field. The end result was over 50,000 items—which means no great way to learn anything useful from their sales history. To really get the most out of their ERP system, they knew they needed to whittle this count down significantly.
An ERP platform is only effective at improving your processes and streamlining your operations when the data in your system is quality. You need it to be both accurate and uniform, which is why data cleanup is essential.
Advance
Manufacturing is changing in light of the digitization of the entire sales cycle. Where sales reps used to bridge the gap between a manufacturer and the customer, there are now a multitude of ways that a company can put its products into the hands of buyers. In this stage, you begin to transform your organization's sales cycle by making the sales process (from quote to order) more automated, expanding your reach through omnichannel, and making customers happier through a better buying process overall. Buying becomes faster, simpler, and more streamlined.
Innovate
This is where the fun begins! Once you've remediated your data and advanced your sales cycle, you can really get into some of the "bells and whistles" of your ERP software. You know: the reasons you were sold on going through such an implementation in the first place. One of our clients, a tape manufacturer, decided to approach end customers to ask what type of tape applications they needed. They used their modern-day ERP software platform to do design concepting and prototyping, put together bills of materials, and get their product out to market. This allowed them to easily replicate this process in other industries rather than having to reinvent every time.
Dominate
When you really put your ERP system to work, it can help you move to a dominant position in your industry. You'll streamline your operations, automate in all kinds of places, and scale your business more easily. Soon, you'll be able to take your business to the next level by responding to customer demand in a way that none of your competitors can.
We are not manufacturing experts at ERP Advisors Group, but we are ERP software experts! We guide our clients toward software selection that makes sense for them. Once they've put a system in place, we've seen them put that software to use in helping them gain valuable insights into their customers, speeding up their processes, and getting information they need to run their businesses effectively at the click of a button. That's the real value of an ERP system and the business case behind doing ERP implementation—for manufacturing or any industry.
If you need help understanding how to transform your manufacturing business, contact the team at ERP Advisors Group today!