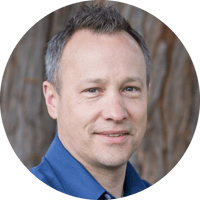 I found ERP Advisors Group online when I started doing research on companies to assist our company in selecting a new ERP. When we started, I realized at one point that the person I had originally been talking to was an employee of a particular software company we were looking at, so I wanted to get a better, third-party perspective.
We considered a few different consultants before making a final decision, which was a long process for me to make a decision because I like knowing my options. While we were deciding which company would best fit our needs, ERP Advisors Group hung around for the duration of the process which was a good thing because we ended up choosing EAG in the end.
We made it very clear to everyone working with us that this was a big and important project for us. It was definitely nice to have an advisor who could do the work for us and help us through this process. One thing that stood out to us, specifically with timing as we were right in the middle of COVID, and everybody being locked down, ERP Advisors Group was honestly the only group we felt wanted to come on-site and see what we were doing and how we did things in our company. That was important to us.
Also, for me, I liked talking to the owner of the company and knowing I had his support and involvement in our project. If knew if I needed anything, the team was willing to speak with me, going over any concerns or questions I had. It wasn't like talking to a salesperson and suddenly their whole team takes over. I really appreciated ERP Advisors Group's unbiased view and ability to know when value was being added.
What initiated this process, and our need to switch software, was that our current software wasn't fitting all of our needs and it also wasn't integrating with our website. Some issues were of our own doing by not upgrading to specific modules of the software, and some issues were from the software provider themselves. We were on-premise and knew the provider was requiring a major upgrade that we did not necessarily want or need, and that it may not have been a great fit for us in the end. Not being able to get all the information we needed and to get it efficiently, this is what led us to realize we needed to look at changing software platforms. We thought we might as well go through the process of a search to see if we should stay with our current software or change to something completely different.
When we had ERP Advisors Group do the needs analysis process for us, we were clear around an option we were already leaning towards, and we thought it might be the least expensive option, too. ERP Advisors Group helped us learn that it wasn't really going to be a great solution for us. The needs analysis process was important and helpful. I don't know if any epiphanies came out of the needs analysis necessarily, but that's not to say they didn't.
The selection process was really good and thorough as well. Especially when we moved into the demonstrations for the various products. It was very helpful to meet with the partners and have each of them present their product to us. ERP Advisors helped us coordinate all of this.
We could not have completed a project like this in this sort of time frame on our own. Also, I don't know if we would have come to the same conclusions without assistance from ERP Advisors Group. There were several products that probably would have been fine for us, but we felt like the partners ERP Advisors Group connected us with, and the product combinations, led us to the best solution for us.
Our project is on track for the end of June, that is our goal. ERP Advisors Group will help us with our go-live then. Right now they are working through a few things for the next month or so and then we'll get started with training and working on a kind of production audit, then we should be ready for go-live if all that goes well.
I would definitely recommend ERP Advisors Group. Actually, one of our board members has passed along EAG's name to another company already.
Post-Go-Live Update
I would say the implementation went very well, almost better than expected. We anticipated some problems, but, fortunately, we didn't really have any and in the end, the process was a bit anticlimactic. Simply put, we got our new system in place, and we were ready to go live. There were obviously a few roadblocks that we needed to work through in the first few days and weeks, but overall, we have kept rolling. Going through a project like this can be very difficult and it can feel a bit negative at times, so it has been helpful for our core group to see that we can get through this and that it will make things more efficient for us overall.
We were also able to attend our first software conference after selecting and implementing our solution, and it was an interesting, but good experience because we were able to interact with others who are experiencing similar issues or changes. The system works so much better, but we are working through how to have and prepare the business information more readily. The conference also really refreshed our memory about the new possibilities available to us now because of the new system. It reminded us how excited we are for the future.
We also have great support from our implementation partner, who is there when we have questions or need information. On the financial reporting side, we have also decided to purchase and implement a different solution that will integrate with our new ERP. I have learned from others within the network that you will essentially go through two implementations, one where you implement the ERP and ensure everything is correct, and then you have the second where you evaluate additional tools and enhance other operational pieces like we are doing through the integration of our ERP to our website. We have gone live with our new website, and it has been working so much better and more smoothly.
Our team has really bought in 100%, even with the difficulties of adjusting to a shiny, new solution. There is more robustness to the software than what we previously had so it is an entirely new adjustment and that is why we also invested in the vendor's "university" where we can access support and education, as well as a network of support.
EAG brought us to where we are today and helped us move forward by providing traction when we were spinning our wheels. We were not even considering the solution we ended up selecting prior to engaging with EAG where they assisted us in vetting different solutions and ideas for our business. EAG helped us with that process, as well as our website integration where their expertise assisted us in narrowing down and selecting that solution as well.