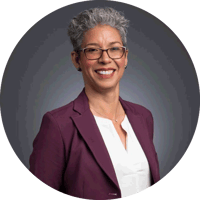 We've had nothing but good experiences with ERP Advisors Group. It's been really great and easy to work with the team. It is exceptional that everyone at EAG is so willing to support the growth and strengthening of our own team.
We found out about ERP Advisors Group through referrals. The work of our nonprofit is quite specialized and that the fact that EAG already had been working with similar organizations removed a major obstacle — there's a big barrier in understanding both what we do and how the work, so finding consultants who came with a strong knowledge base was key to a successful project.
EAG came to the table invested in our success. They were not trying to push a particular solution, they took the time to learn about who we are and where we are headed as an organization. That really resonates with our own values on customer service and integrity
which are key to supporting communities across the country.
We knew we had pretty good tools, but we also knew that they weren't working together. I told Shawn Windle, "we have got to stop working for our technology; we need our technology to start working for us."
Community Initiatives provides the infrastructure backbone; the payroll, the HR, the accounting, the legal entity of record for 120 projects across the country. We knew our staff was doing a lot of manual work — pulling reports, manipulating them, and uploading them. We were ready to make some systems investments, so that our tools not only can talk to each other but can work in a more streamlined way to free our staff to use their highest-level skills.
It's very clear that Shawn knows what he's talking about. He's seen projects succeed and he's seen projects fail. He's willing to be honest about cost and offers solutions within the confines of our budget. He's really upfront about the fact that EAG is not a software vendor. ERP Advisors Group has no stake in one product over another, they are only interested in ensuring that the solution you choose is one that will work for you for the long term.
So, it really is about trust and peace of mind. I don't worry about things that are going on with the implementation, and I trust that I'll be involved when I'm needed.
I would absolutely feel comfortable referring ERP Advisors Group. If you feel like EAG is a good relational and culture fit for you, then you will love working with this team of dedicated professionals.