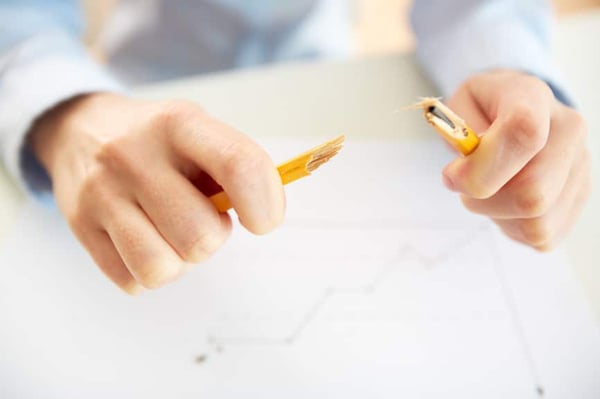 Last week we discussed the first three mistakes every executive makes when selecting an ERP software. Today we will discuss the last two mistakes and what could ultimately make or break your implementation process.
4. Selection is about the software AND the implementation people
It may be counter-intuitive, but selecting an ERP solution is about more than just the software; the implementation team and process are equally important. You need to make sure there are experienced people running the implementation, that understand your industry, and understand the solution. These people must be available to work on your project and they must be interested. Even if you choose the right software for your business, the wrong implementation team can cause budget overages, missed deadlines, and justifiably frustrated stakeholders within your organization.
5. Budgeting is not an accurate cost of ownership and your implementation timeline is unrealistic
The final mistake businesses make when selecting an ERP software, is that their budget does not depict the total cost of ownership. There are other costs associated with the project such as the implementation partner, or the team running the implementation:
There may be a need for scripting in the case of custom requirements or complex integrations,
You may need project management on your side,
There may be a data migration cost to extract and massage the data or,
Costs associated with your network structure including network connectivity, devices, etc.
All of these costs need to be included in the project, and often times are left out which results in an over budget case. You can mitigate this issue by creating a contingency plan and keeping it under wraps. It sounds odd, but if vendors (or even your internal team) know about it, those funds will get used. A contingency plan allows for some leeway later on in the project and it's always better to come in under budget than over.
Similarly, just as organizations have difficulty properly budgeting funds to implement their ERP, they also tend to set unrealistic expectations for the implementation timeline. Of course, you should be aggressive in setting goals, but you also need to be reasonable so make sure you find a good balance. If your timeline is too long, other projects will end up competing for your attention — and your vendor(s)'s attention — and it will be difficult to sustain the project as a priority throughout the duration of the implementation process. If your timeline is too aggressive, you'll find that you haven't properly allocated for the "unexpected" that tends to come up in any software deployment process. We have found that if you run your implementation in a series of really short phases, you can maximize forward progress while minimizing the impact on the company and ensuring that the right people have your undivided attention when you need it. These bite-size pieces then require fewer resources as well.
Avoiding these 5 mistakes when selecting your ERP software will definitely help the process run smoothly but your project will STILL fail if you do not line up proper resources for the implementation process. Make sure you've engaged the key people that know your processes and know how things operate on a day-to-day basis to run your implementation. Of course, these may be the busiest people in the company, but they know the most about your organization and need to be working closely with the implementation partners during the process.
Contact us today if you need help with your ERP selection process, and we'd be glad to help you successfully navigate your selection and implementation.