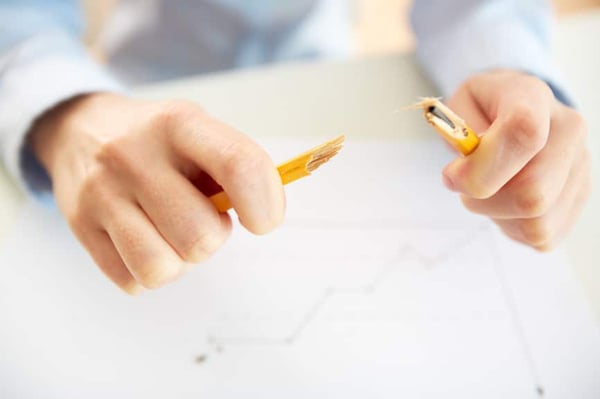 We help companies with their ERP software needs from determining and analyzing what the organization needs in a software, all the way through implementation. In working with clients, we see the mistakes that businesses often make when selecting their ERP software, so we made a list of the top 5 mistakes that executives and businesses should be aware of when selecting their ERP software. We detailed these common mistakes below and we discussed them at length during a recent ERP Advisor Conference call, which you can listen to on your browser or via podcast. Here's an edited transcript:
1. Too many stakeholders
One of the most common mistakes organizations make when selecting an ERP software is involving too many players in the selection process. Decisions by a committee will create problems not only in properly prioritizing requirements but also in establishing clear responsibility for the decision. Organizations are much more successful in deploying ERP software when the selection committee is comprised exclusively of stakeholders who are impacted most by the software, the people that are working in your ERP on a daily basis. One person on the team should have primary ownership over the final selection. This could be a CFO, Controller, CIO, Director of IT, or Operations head, but it should be THE person responsible for pulling all the data and ultimately make the final decision. A single person lead will alleviate some of the stress and make the selection process smoother.
2. An undefined scope
A large part of the ERP selection process is looking across the entire breadth and depth of the organization to see what workflows and processes can be automated with software, what areas need improving, and what exactly it is your business needs. In many cases, we see companies start the selection process with the assumption that they need an accounting software, but as soon as they examine their organization and it's processes, they realize they actually need a CRM or some other solution. After performing an in-depth of analysis of the needs of the organization, we often find that the solution to an organizational or operational issue is not what the internal team expected. Things get even more confusing when potential software vendors are involved. ERP vendors are eager to sell their software, even if it's not the right fit for you and your organization's needs. That is why it is absolutely critical to know exactly what your needs are before getting bids and demos from vendors.
3. ERP fatigue
Organizations get ERP Fatigue when they spend too much time juggling too many vendors and watching too many demos. Software can be very complex. After sitting through too many demos, they will all start to blend together, making it difficult to differentiate them. Then, people make the Beauty Pageant (LINK) mistake and pick the best-looking software, regardless of functionality. The best way to avoid fatigue is to let a small group of 3 or 4 people conduct a mini demonstration with the vendors, and then narrow it down to the top candidates (2-3) to show to the rest of the team.
Stay tuned for next week, where we will finish out the rest of the 5 Mistakes Every Executive Makes When Selecting an ERP Software.