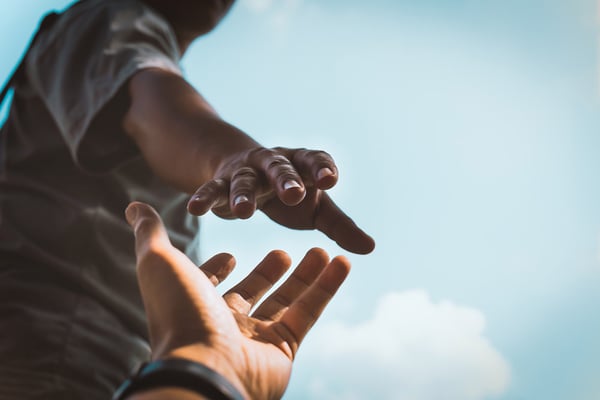 Nonprofits play a vital role in providing aid to those who need it most. If you are running such an organization, you know how difficult it can be to keep track of what is coming in from donations and what is going back out to fund the programs you support.
Here are some of the issues that can be solved with budgeting software — and hopefully make it easier for your organization to assist people in need.
Issue #1: Overwhelming Financials
Trying to keep up with every aspect of the financials of a nonprofit organization can be overwhelming. Financial Planning and Analysis, or FP&A, can be a vital part of running a nonprofit — and yet, this is often one of the most disorganized areas of the organization. Without proper management, funds can be lost or wasted, and people may not get the help they need.
Issue #2: Shortsighted Forecasting
One of the most important factors in a nonprofit's success is the ability to plan for the future. Real-time budget tracking is vital for custodians of the organization's economic health, so they can predict where funding will come from and decide how to direct allocations. In addition, you also need to look at what is coming in the years ahead. Without the right accounting software, forecasting is next to impossible. It might as well be guesswork.
Issue #3: Spreadsheet Dependence
It can be hard to track everything with Excel — and let's face it, spreadsheets aren't the best method for budgeting and finances. When spreadsheet formulas break, how many hours will you and your team waste in search of a single broken formula? Even worse, what if there are multiple errors? Even if your spreadsheets work perfectly, the data they contain can be difficult to share with others.
Issue #4: Segregated Systems
Many organizations try to get by with a medley of miscellaneous systems and procedures: copy-pasting between multiple interfaces and spreadsheets, exporting data to run reports and graphs on a separate platform, then entering the same data into a different system to run payroll.… This sort of double-entry can contaminate your data, even to the point of data loss, duplicate entries, or other critical errors.
Issue #5: Challenging Reporting
Reporting requirements for large nonprofit organizations can be complex, and donor management grows exponentially more complicated the larger an organization gets. The last thing you want is an organization that stagnates or shrinks, so it is best to prepare for a future where you will be working with more donors and recipients. In order to handle the complexities of a large donor pool, and the complicated reports that go with it, you need the right kind of budgeting software.
The Solution: Budgeting Software
A nonprofit usually revisits its budget many times a year — and every review can require tedious steps to pull together numbers and reports. This can take hours, or even days, depending on the size of the organization and the amount of funding they are tracking.
If this is your organization, imagine what you could accomplish if the hours you spend on accounting and budgeting could be reduced to minutes.
Every moment you spend looking at the past — correcting errors from broken spreadsheets or double-entering data into multiple systems — is time that isn't spent on planning for new ways to find supporters. Updating your budgeting software can be an excellent way to create more time to build your organization's future.
Here are just a few of the ways budgeting software can help you support more people:
Save time by not entering numbers twice.
Ensure your numbers are correct for proper planning and budgeting.
Prevent lost data that hinders budgeting and spending where needed.
Create reports easily and quickly to get the numbers you need fast.
Enter all information into one system and save valuable time.
Know where your funds are coming from and where they are going.
Free up time and money to search for new funding opportunities and assist more people.
Nonprofit Budget Software Updates: What is the Cost?
Pricing-wise, budgeting software usually requires a medium investment, but of course, this will depend on which product and vendor you choose. Typically, the price will be based on the types of users and how many of them you have. Most vendors will offer nonprofit discounts, so keep that in mind as well. In addition to the annual cost, you will need to factor in the implementation as well. This service is usually done on an hourly basis and the hours will vary, but you can expect to pay about the same as the annual cost.
When to Update Your Budgeting Software
Generally, a good time for such an update would be before your next budgeting cycle. But even if you just went through your budgeting cycle, it can still be helpful to do a software update. This will make forecasting for the future and putting your new plans out much easier. Having a new system in place makes a lot of sense almost any time you decide to update it.
If you are a nonprofit and are considering a budgeting software update, we can assist. ERP Advisors Group has worked with many types of nonprofit organizations, and our past experience can help you choose and implement the right product for your needs.