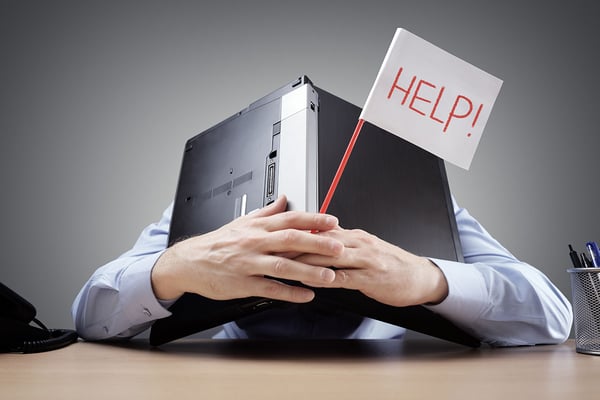 If a NetSuite project goes wrong, the software often gets the blame. But a NetSuite implementation — just like any ERP implementation — requires a lot of work and commitment. If you are aware of the risks and how to mitigate them, you can pave the way to a successful go-live.
With so many VARs selling NetSuite, and so many implementation partners available, a new customer may see how prevalent it is in the market and assume that all will run smoothly; they might think they know what features NetSuite has and how they will operate for their company. But failing to grasp the complexities of the software and all its features can result in a product that doesn't function the way it should.
We want to make it clear that a "NetSuite nightmare" only occurs in the wake of a considerable number of earlier failures. Here are our recommendations on how to make your NetSuite implementation a success.
Understand the Scope of Work
If you go into a NetSuite project assuming that it will be a breeze, you could be setting yourself up for disaster. NetSuite is everywhere, which means it must be a standardized product that anyone can use straight out of the box, right? Not exactly. While the software does come with many configuration options, it's a mistake to think that no work will be needed on your end. Every business is different, and it is best to be prepared to invest the necessary time and resources to get the setup you need.
Research the product
A successful implementation starts with researching the application and finding out what it can and cannot do. Be sure you fully understand NetSuite's features as much as possible, so that you have realistic expectations for your project. You may want to bring in a NetSuite consultant who has experience with these types of implementations. They will be able to offer direction on pain points you are trying to address, while ensuring your business processes are optimized with the correct modules and integrations.
Set expectations
The next step to a successful implementation is finding out what is needed of the application. Meet with executives, managers, subject matter experts, and anyone else who will use the new software in your firm. Discover what results they would like from the product, then use what you learned in your initial research to confirm that it can meet expectations.
Labeling a project as a failure often comes from over-promising what the application can do. If necessary, you may need to adjust the expectations so that they are realistic within the parameters of the product.
Prepare your implementation plan
An implementation plan is the backbone of your NetSuite project, and it is your roadmap through every step of a successful implementation. Without such a plan in place, you won't know where you are going and, perhaps more importantly, you won't know when something has gone wrong.
Although each plan will be different, depending on the organization, a successful NetSuite project plan should include the following:
A schedule of meetings that will need to occur to discuss and update the project
The project's overall goal and list of lesser targets to meet that goal
A list of all tasks that need to be completed on the project
A timeline for the project showing what cycles need to be completed at what time
Information on what data will be migrated and what configurations and integrations need to take place
Test the product and train your employees
Without testing and training, implementation of any application will be unsuccessful. Be sure that you set aside adequate time with enough end users to test the product and give feedback to the developers about configuration that is needed. Once the software has tested well, ensure that you also have the resources available to fully train your employees on the new software. Even though NetSuite is relatively easy to use, there is still a learning curve, and users will require training.
Be ready to roll with the punches
No implementation project is the same, and hardly any run without a single issue. Expecting perfection can set the table for disappointment when hiccups affect the overall timeline or budget. Be prepared for these situations by building buffers into your critical path and expected expenses — or plan on bringing in extra help to do daily tasks so that your implementation team can stay on the project.
Have resources on hand before, during, and after go-live
No matter how much you may want to put it off, at some point during an implementation you must take the leap to go live. Often one of the most nerve-racking phases, this is where projects are most likely to fail.
One way to prevent a "NetSuite nightmare" is by having developers ready so that they can handle the kind of last-minute tweaks that can come to light just before a go-live. Having these kinds of resources can also be invaluable during the go-live itself, when new issues pop up after system installation. You may even want to have developers available for up to a few months after go-live to continue adjusting the software and resolving issues.
By knowing what causes an implementation to fail and the ways to keep any project on track, you can prevent a NetSuite nightmare from occurring. Our consultants are NetSuite experts who can ensure your project will be a success. Contact us today for a free consultation.