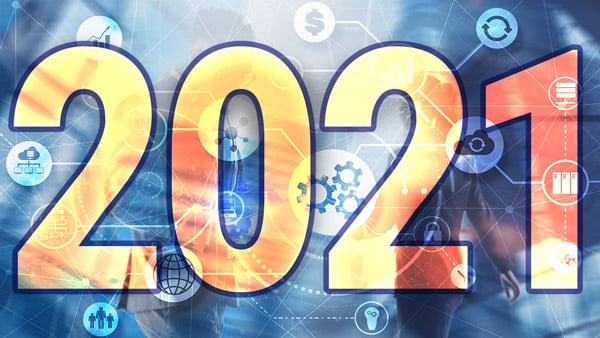 Part 1: The Lessons We Learned from 2020
Part 2: Our ERP Forecast for 2021
A Special Report on ERP Trends for 2021: Part 3 of 3
What will happen now that we have entered 2021? What solutions are organizations gravitating towards in these ever-changing times? Which ERP vendors stand to come out on top?
We utilized our experience with multiple clients in numerous industries to give our predictions for alternative vendors that could see increased uptake in the coming year. There is no doubt that 2020 was a year of challenges for many industries, but it was also a year of growth for a lot of businesses as well.
What we are seeing is that almost all of our clients are looking at best-of-breed, SaaS-based solutions to augment their ERP. So, whether it's Field Services for a construction business, or Grant Management and fundraising software for nonprofits, these best-of-breed applications are also a point of entry for many companies.
2021 Could Be the Year for Best-of-Breed ERPs
Based on this data, we think 2021 will be the year of best-of-breed ERPs, with more and more industry-specific solutions. Most organizations know they need an ERP in 2021, with working from home specifically, with the continued movement to the cloud, and with automated processes. The smaller products are evolving and getting more adoption by proving themselves in the market.
One of the vendors we expect good things from in 2021 is Acumatica. Their product is becoming more diverse and working across many industries, such as construction, manufacturing, wholesale distribution, and even services. The pricing point for Acumatica is attractive because it's not as high as some of the bigger ERPs. That is a trend that can be expected with the smaller vendors, where the pricing is approachable for a new company or an organization that's coming off of a legacy application that was paid for many years ago.
We also think we will see an increase in applications like Xero, Accounting Seed, or FreshBooks that provide an alternative to QuickBooks, perhaps where customers want something that is more web-friendly. When someone starts a new organization, such as a services firm, and they want software that is easy to use, they may opt for one of these accounting applications.
Specifically in the construction industry, we expect to see a lot of software growth, and there are some great enterprise solutions for construction companies. We expect CMiC, Viewpoint Solutions, and Procore to do well in 2021. The market is demanding more from them, and they are responding with excellent solutions. Construction is an area that larger vendors don't always serve well, providing an opportunity for smaller vendors to thrive.
And finally, in the Corporate Performance Management space, we definitely see OneStream coming of age and taking on more market share. With more equity companies continuing pursue roll-up strategies globally, the need for flexible and nimble multi-company consolidation capabilities is only growing in importance. As well, as organizations continue to re-forecast their performance due to economic unknowns, the need to track forecasting scenarios will only increase, which OneStream performs quite well.
Summary
Time will tell what 2021 will bring, but no matter what happens, organizations will always be looking for better software solutions. If the vendors above continue to provide the kinds of best-of-breed products we've seen so far, they could end up seeing a significant increase in clients.
There is also always a chance that a vendor could come rise of the shadows due to a sudden shift in the market — such as the growth Zoom saw in 2020 with the increase of people working from home. Whatever happens, we'll keep an eye on the market to help our clients get the best possible products for their needs.