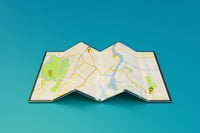 There is no shortage of options on the ERP market, especially with the expansion of cloud-based offerings that are changing the ground rules for large incumbent vendors and increasing availability of next-generation technologies to even smaller businesses. When diving into an ERP software selection, how can you discern between products that align with your needs and the products that do not hit the mark? To cut through the clutter, ERP Advisors Group is providing a guide to navigating ERP Selections whether a business is in the early stage making their initial ERP investment or are a large-scale business making a multimillion-dollar ERP decision.



A Roadmap to ERP Selection

Without expert guidance, navigating the turbulent ERP software selection process is extremely difficult. To avoid wasted efforts, it is important that project leaders set their team up for ERP selection success from the start through extensive planning and know-how. To begin tackling the complicated process of ERP selection, follow The ERP Advisor's roadmap to ERP selection below.

Where to Start Your ERP Selection

From the beginning, the goal is to simplify the ERP selection process. Without proper planning, jumping into a selection project by contacting vendors first can create confusion. Identifying needs, software strategy, and pain points to resolve with new software are the highest priorities before beginning the vendor selection process.

If businesses are unaware of their needs, vendors will be unable to assist them in identifying the right solution. Businesses need to have a deep understanding of business processes and their system's shortcomings to evaluate where improvement is necessary. Needs discovered during the analysis phase will drive the direction of the ERP selection moving forward.

Ensuring buy-in from all parties that would be impacted by a change in ERP or operating system is imperative. Team members are not going to be committed to a change if they are not fully convinced that an ERP project will improve business operations or inefficiencies. Key individuals from the organization need to be bought into the mission for it to truly get off the ground. It may not be the right time for a new ERP if key individuals are unengaged or are too busy with other major initiatives, like bringing on acquisitions, setting up new plants, or moving to a new location. The decision to halt a project may be hard, but it will prevent meaningless efforts that waste valuable time and resources.

What Does an ERP Selection Entail?

The first step to ERP selection is recognizing pain points in current operations to determine the needs of an organization. "What problems are we trying to solve?" and "Can those problems be solved with software?" are the two key questions to ask when evaluating the efficiency of processes. Overall, ERP selection can be broken into five basic steps:

1. Initial Vendor Contact Vetting
2. RFI Vetting
3. Mini Demo Vetting
4. Final Demo Vetting
5. Final Selection Due Diligence

Initial Vendor Contact Vetting

A thorough needs analysis identifies the basic business requirements needed to identify potential vendors. Utilizing the research gathered, vendors and implementation partners are evaluated for their potential project fit at this point in the process. Vendors who do not meet basic business requirements, viability levels, industry offerings, or compatible technology deployments should not be selected to move forward. Check out our guide to contract negotiations here.

RFI Vetting

During this step of the ERP selection process, a Request for Information (RFI) is compiled to be sent to the shortlist of potential vendors. Vetting the vendors empowers businesses to take an initial inventory of their offerings and identify what they want from their vendors at a relational level. Don't request an entire proposal yet, just solicit information. The vendor does not know enough about you yet to give you a proposal, but they can provide high-level pricing guidance.

Mini Demonstration Vetting

Mini demonstrations enable vendors to demonstrate their products at a high level, without requiring a large commitment of time on their part or yours. Mini demonstrations evaluate the potential user's reception to the application's layout and ensure that it meets the most basic needs of the business; these are not deep dives into the vendors.

Final Demonstration Vetting

Bring the top two vendors back for final demonstrations, which are a complete end-to-end demonstration of your business's key requirements. Ensure you tell the vendor what you want to see. They will likely interview some of your key users to better understand what is unique about your company, ensuring they can bring you a high-quality demonstration. Your users get to see their area "in action" during the Final Demonstration. Ensure you give some kind of scorecard to the participants and solicit their feedback. Compiling some objective information will help everyone to make a more rational decision rather than basing it solely on gut feelings.

Final Selection Due Diligence

Once your team has decided on the vendor of choice, you will need to do some final diligence including follow-up drill-down demonstrations, technology discussions, roadmap discussions, implementation resource interviews, reference screening, and contract negotiations before you can present your final Total Cost of Ownership for approval to your Board or Owners. This step is crucial to ensuring that the business is set up for success with its new system. Rushing or omitting these steps can saddle your company with a large recurring software debt that never results in a successful go live.

Conclusion

ERP software selection can be a tedious process, forcing businesses to extensively evaluate their operations to determine what they need for their users and from a functionality perspective. To ensure project success, leaders need a prescribed process to drive interactions and operations. With the right tools and the right people, businesses can follow the path of ERP selection success.