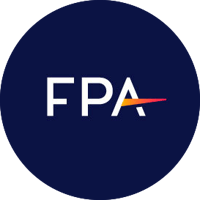 Before finding ERP Advisors Group, I was frustrated with our company's software options. We had started out thinking that we were just going to go back to the tool we had used before. We got a quote and a demo, but we were very unimpressed with both, and we thought, "there's got to be a better tool out there."
I googled "ERP consultants," saw ERP Advisors Group, called the number, and right away Shawn Windle was able to fit the project in, in quick order.
EAG quickly spun up the project. From the time I contacted ERP Advisors Group, within about a week we were working on the selection process.
The biggest thing for us in needing an advisory firm to help us with the selection was the fact that the landscape changes so quickly. You must know who the main players are in the implementation space.
When we were thinking about going back to what we were using before, we were unimpressed because that tool had not evolved very much. We thought there had to be something better out there for planning and budgeting — we did not want to be stuck with 1990 technology.
When looking at that old product we saw that they basically ported it to the cloud but didn't really have ongoing development of the tool set itself. The same thing you saw on the server version was now on the cloud, but they hadn't expanded on the tool itself.
So having Shawn and his team say, "These are the five tools you need to look at, these are the consultants that support that tool", and then putting us together with those people, we got through it very fast. If we had gone back to that original tool, we would have been paying a whole lot more for something that hadn't really evolved in functionality.
We saved a lot of money by working with ERP Advisors Group. The ERP selection more than paid for itself in the cost savings — and we have a better tool.
Our biggest cost savings was on the implementation side. When I went to Shawn initially, I told him we had another firm who was telling us it was going to be 200 to 250 hours. I thought, how could it possibly take that long? And how could their billing rates be that high? Shawn agreed that those rates sounded very high.
The new implementation partners that ERP Advisors Group found were less expensive, which ended up being a five-figure difference.
Shawn really helped on the negotiating side with the software vendor as well, such as to put in a price increase cap. He looked through the contract to make sure that if we add more users that they are priced at the same preferential pricing that we got. EAG really helped us to leverage good pricing from the software and the implementation.
On the software side, Shawn also helped a lot because the Oracle software agreements are very convoluted and there are many different documents to sign. You're accepting the MSA document (Master Services Agreement), and then you've also got fifty thousand other privacy documents and other kinds of documents. So, Shawn was really helpful in helping us navigate the world of Oracle.
The selection process with ERP Advisors Group went great. Our consultant helped by herding the sheep and scheduling out the demos. On our side, because it was the last two weeks of the year, the rest of our offices were shut down, but I was continuing to work, and my assistant was also working. So, we had a clear, open schedule and then our consultant was making the phone calls saying, "Can you meet with this company, can you do a one-hour demo?" Then we had follow-on questions, then we had second demos, and then we came to our final selection. Our consultant put the criteria in her tracking spreadsheet and then we got the estimates on the costs and then we made the final decision. It was all very quick.
The responsiveness from ERP Advisors Group was very, very good, which is one of the reasons we chose to work with them. Also, the fact that EAG knows what tools are out there — that was critical. Because otherwise I would have had to do a bunch of research. It's not like when you're trying to pick a restaurant to go out to on Friday night, where you can just look on Rotten Tomatoes and see who has good reviews.
ERP Advisors Group knew who had a stable product and knew the people that were on the implementation side, and EAG trusted those implementation firms. Working with EAG, you're kind of coming to this union with a matchmaker who already knows the prospective groom. That was probably the biggest thing, is that they already know the landscape.
I absolutely feel comfortable referring ERP Advisors Group.