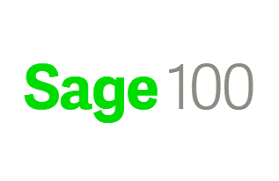 Sage 100 is a product that has been shrouded in fear of

impending

end-of-life support. Some customers insist their Sage 100 product is being sunsetted while others continue using their software and maintaining their support. Sage's confusing product roadmap and periodic rebranding have amplified the confusion. But Sage Knowledgebase should provide clarity on Sage 100's scheduled sunsetting of older versions yet provide assurance to customers who have current versions and will continue to receive support. Our comprehensive breakdown of Sage 100's history and a guide to its end-of-life support schedule should answer lingering questions or confusion.
A Brief History of Sage 100
There have been a multitude of Sage 100 software versions, some with different names and transformations since its development in the 1980s by State of the Art, Inc. as the Master Accounting Series for the 90s, or MAS 90. From its inception, the product quickly gained traction with its CPA-concentrated reseller channel that utilized the product personally and recommended it to new customer bases.
In 1998, Sage, the U.K.-based ERP vendor, acquired State of the Art to expand its network of offerings. MAS 90 remained a staple offering of Sage, with the eventual release of MAS 200 in 2011 to include Microsoft SQL Server database support and a single-user license for Sage CRM. In 2012, the products undertook a major rebranding to become Sage 100 Standard ERP (formerly MAS 90) and Sage 100 Advanced ERP (formerly MAS 200).
Sage 100 extended its product line in 2015 with the creation of Sage 100c, a subscription version of the product that had been upgraded to a modernized interface. This enabled Sage to continually add integrations for the product to increase the subscription value. Sage 100c was rebranded as Sage 100cloud in 2018, representing a shift to promote its cloud capabilities and easy integration with Sage Business cloud.
Today, the products are marketed as Sage 100 Essentials for basic functionality, Sage 100 Advanced for additional inventory management, and Sage 100 Complete for enhanced capabilities in return merchandise authorization, materials bills, and barcode mobility. These products are all cloud offerings, representing Sage's clear shift away from the original Sage 100 (MAS 90) product.
Understanding Sage 100 Support Schedule
Sage has a fairly predictable end-of-support (EOS) schedule, typically retiring product versions after three years, in accordance with the release of an updated version. From Sage's viewpoint, support means, "product versions [continuing] to receive tax updates, updates to government forms, and software fixes" (see http://support.na.sage.com/selfservice).
When Sage retires a product, that particular version will either receive limited phone support or support will become entirely unavailable. Essentially, customers of retired Sage 100 products may be declined support and will be unable to make callback appointments with Sage support or have their new issues addressed, a policy that currently applies to some Sage 100 versions (formerly MAS 90 or MAS 200), but not to current Sage 100cloud products (version 2020, 2021, and 2022). Products in End-of-Support (EOS) will only receive product updates or hotfixes from Sage at Sage's discretion. Below is a breakdown of recent and upcoming EOS dates of note:
Products at End-of-Support:

Sage 100 version 2017 reached the end of support in September 2020.

Sage 100 version 2018 reached the end of support in April 2021.

Sage 100 version 2019 reached the end of support in April 2022.
Products Reaching End-of-Support (based upon Sage's tentative schedule here):

Sage 100 version 2020 will likely reach the end of support in March 2023 (in accordance with the release of Sage 100 version 2023).

Sage 100 version 2021 will likely reach the end of support in April 2024 (in accordance with the release of Sage 100 version 2024).

Sage 100 version 2022 will likely reach the end of support in April 2025 (in accordance with the release of Sage 100 version 2025).
As a general rule of thumb for the potential end of support for Sage 100 products, you can calculate out three years from the original release date. This tip is beneficial to Sage 100 clients who have concerns regarding the need to upgrade their product or look to other ERP vendors.
What Can Be Done by Existing Sage 100 Customers
The most surefire way to ensure support for your Sage 100 product is to upgrade to the most recent product versions, which are currently Sage 100 version 2020, Sage 100 version 2021, and Sage 100 version 2022. At a bare minimum, customers on Sage 100 products must ensure that they are using Payroll in Sage version 2018 or newer in order to remain compliant. The recommendation from Sage, in fact, is to "upgrade to the most recent Sage 100 Payroll version available for compliance and other changes." (support.na.sage.com/selfservice) Businesses that need assistance in ensuring their Sage 100 product is up-to-date should also utilize Sage's Year End Center for resources regarding upcoming closing processes for their product and to prepare for updates.
Unfortunately, this is not always a viable option for businesses that have customized their product or have missed previous updates that prevent them from upgrading to a supported version. If this is the case, leaders need to meet with their Sage partner to discuss options and prepare to undergo another ERP implementation, either of a newer Sage 100 version or of a different ERP system.
Conclusion
For many Sage customers, end-of-support announcements are lined with fear and confusion, with the multiple version types and names adding another layer of chaos. Fortunately, there are resources available to outline your options and support you through the digital transformation of your business. If you are struggling to make sense of your version of Sage 100, schedule a consultation with our expert ERP consultants below.