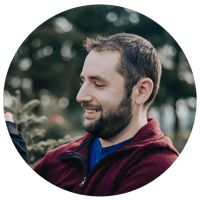 I found ERP Advisors Group through a Google search. I was specifically looking for a consultant who did not sell a product because I've had a not-so-great experience in the past where another company that was involved in our selection process made it clear that they were trying to sell their product and not that it would have necessarily been the right fit for us. It was important to me to find a consultant that didn't need to sell to meet their quotas and would not make us feel obligated to purchase their solutions.
I was interested in bringing an advisor on board because I was looking for an in-depth evaluation since we are currently running on a popular accounting software solution but know we needed to move to a true ERP system, and the business case for a new system had already been determined by our internal team. I thought we could jump right into evaluating ERP solutions available, but once EAG was on board I learned we needed to begin with a clear needs analysis to identify our true needs. The information gathered during the needs analysis was then applied and used for the selection phase. Even though the process was not what I originally imagined, it has been extremely useful for our team at corporate to see the value of the information we compiled.
There are multiple layers to our need for a new system. We're project management focused and sell large pieces of equipment to customers, but at our United States location, we don't manufacture anything ourselves, so we have manufacturing partners that will do this part of the scope. Additionally, our parent company's manufacturing plant in Poland will do another piece of the scope. In many ways, we are like a general contractor, outsourcing everything, so, we need really good project management tools. We do not need to worry as much about manufacturing pieces, keeping supplies in stock, etc.
So, for us, project management is key. With that, communication with the customer becomes another priority, specifically, how we track potential change and purchase orders. Then, on the accounting side, what was important to me was the ability to do consolidations inside the system. I like consolidating inside Excel, but having a system that can support me in my consolidation efforts would be nice.
Another unexpected positive was how Grant and Quentin showed us how to set up RFIs, not just simple "check the box if you do this" documents, but by presenting our specific requirements, and asking what the vendor does and does not do. This was different from the ERP process of our parent company in the Netherlands, but the process makes a lot of sense to me, and we have been able to really condense our list because of it.
It was also clear working with Quentin on-site that he has a vast amount of knowledge and experience. It was neat to see that, especially since it sometimes feels like the way our business is structured, it's so different, it doesn't fit in the same box as a "typical" manufacturer. We do a bit of everything, so it was helpful to feel understood by Quentin and the team at ERP Advisors Group, that they really got what we do and how we specifically operate. At this point, I would for sure recommend ERP Advisors Group.