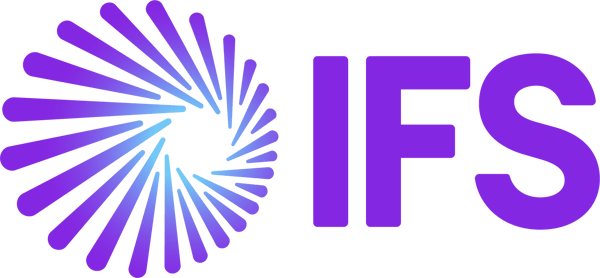 It is our opinion that the management structure of IFS is a good one, and that they take good care of their customer base.
IFS has equipped itself with unique offerings that are setting it apart from competitors in the marketplace. It is our opinion that the management structure of IFS is a good one, and that they take good care of their customer base. Upon joining the company, CEO Darren Roos has established an ambitious program to consolidate IFS products in order to create a more unified, less complex platform.
Backstory
IFS was originally founded by a group of college students who sought to provide companies with an industry-specific, user-friendly software platform, and today IFS typically serves midsized companies, remaining highly manufacturing-oriented since its founding. Boasting their superior customer service, the IFS website relates how the founders literally pitched a tent outside of their first customers' headquarters to provide the best possible support at any hour.
Since its founding, IFS has positioned themselves in such a way that they are considered dependable and adaptable. Continuing this tradition, IFS has detailed a migration plan from legacy software onto the cloud.
In the last few years, IFS has acquired various companies that are expanding their capabilities for field service management. Some organizations are longing for an alternative to other mid-market ERP solutions, and IFS might successfully fulfill that role should it continue to provide exceptional service. They have also made evident movement toward sustainability and functionality that can help companies meet increasingly strict requirements for carbon reduction.
Onto the cloud
IFS has been loud about their brand and updates this year, which indicates that they are not backing down from the competition. For example, in February of 2021, IFS took to Times Square in New York City to announce a renewed focus on the customer service tenets the company was founded upon. Shortly thereafter IFS unveiled what they described as the company's largest-ever product launch, IFS Cloud. It should be noted that a robust cloud ERP offering is a must for any ERP vendor to be taken seriously these days, so it is refreshing to see that IFS has arrived.
IFS has stated that they will continue to support the existing software as well as provide the resources to transition to the cloud. The goal of their strategy appears to be meeting customers where they are at rather than expecting them to be immediately ready for the cloud.
The first consideration in an upgrade is your cloud strategy. Will you select a public cloud infrastructure or a private one? Or a hybrid? This decision takes priority because it establishes how you will run your applications after the go-live.
Don't Forget
It's important to remember that the purpose of embarking on an ERP journey is to do things differently than you're doing them now. It's all about change, and change is hard. However, with the right software and the right team, the future is bright. Whether you are a longtime IFS customer or a relatively new one, our independent ERP consultants can help you evaluate your unique needs and help you make the best decisions for your organization. Contact us today for an individualized ERP consultation.