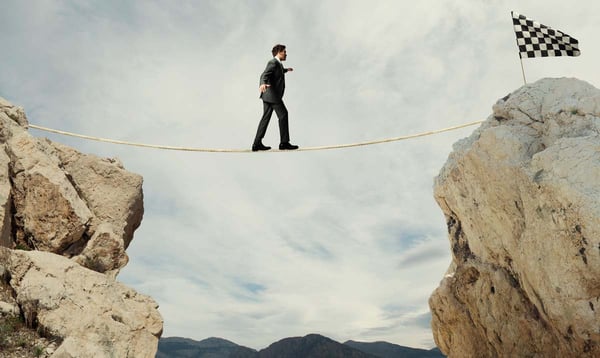 An ERP application needs to be maintained to benefit your business, and upgrading periodically is important. Maybe your platform is long overdue for an upgrade. Unfortunately, you can't just go forward—there are costs and people involved, after all. Your first step: make your case to the key decision makers at your company that upgrading your ERP system is absolutely worth the investment of time and resources.
Here are four essentials of a business case that will garner you the internal support you need:
A defined recommendation – Don't assume everyone understands why this upgrade is important. You need to put together a carefully laid out analysis of what your company needs are and the roadmap that will take you where you want and need to go as an organization. Explain clearly how the upgraded ERP application is an integral part of that.
Costs of the upgrade – While it's understandable that you might want to downplay the cost factor of this ERP system upgrade, doing so could backfire on you. As the project champion, be honest and upfront about the costs associated with the project, and be sure to include the cost of the software itself as well as the implementation and other associated costs.
Benefits of the upgrade – A well-prepared benefits analysis is what will minimize the blow of the cost conversation because you'll show others how the benefits of this upgrade project far outweigh the costs. Share "hard" benefits like the obvious savings you'll reap when your upgrade is complete as well as the "soft" benefits, which are things like improving revenue. Yes, soft benefits are harder to measure, but even if you can "ballpark quantify" them, you'll improve your case tremendously. Let's say you feel upgrading your customer support software will help you cut your customer attrition by at least half. Lay out the potential numbers in your case. Maybe you lost 5% of your customers last year. What's the estimated revenue you could recoup if you only lost 2.5% of your customers next year thanks to this system upgrade?
A risk assessment – People in your organization want to know how this upgrade will impact them. Make sure you share the risk and mitigation plan with them. What are the risks of taking on an upgrade right now? How will people be trained to address any downtime or other concerns? People's main concern will be their own time. When you do an upfront needs analysis, be sure you come up with a plan to address any challenges that could come up—like the demands on various employees.
While you might feel strongly about your ERP upgrade, it's vital that you get everyone on board with your plans before you go forward. Done right, a business case will do exactly that and get you the approval you are looking for.
If you need help creating a business case, contact the team at ERP Advisors Group today. We'll walk you through the essential components that will articulate your upgrade goals effectively and get the right stakeholders on board.